Diet and beauty tips can be hard to navigate, especially in this information age where everybody has a platform.
Some recommend you purchase $ high-priced creams, lotions, potions, diets, and supplements made with organic ingredients. Others urge you to go back to nature, stop taking showers, use rose petals for deodorant, and spend no money on beauty. We suggest beauty strategies somewhere in the middle.
Nutrition and eating healthy have a powerful impact on your beauty, especially when it comes to your skin and hair. Before you invest your life's savings on the next expensive salve or throw out all your beauty products and grow replacements in your container garden, consider these eight simple diet hacks for healthier skin and hair.
8 Beauty-Enhancing Nutrition Tips
Give Your Hair Better Body With Whole Grains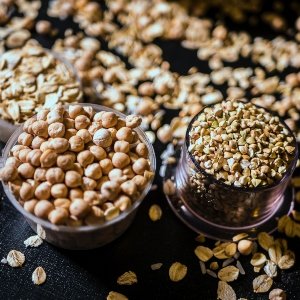 Whether you're a man suffering from male pattern baldness or a woman who wants a thicker mane, you need silica in your diet to reduce hair loss and zinc to improve and promote new hair growth. If you're not getting enough of both, your hair can thin prematurely.
Whole grains deliver biotin (vitamin B7), a silica source, and plenty of zinc. That's along with the general health benefits of getting your carbs from whole grains instead of processed flour.
Good Sources
Brown rice, buckwheat, bulgur wheat, millet, quinoa, whole oats, whole wheat bread
Expert Advice
If you make one change to your diet this year, swap out all of your processed wheat foods with whole-grain options. You'll be surprised by how quickly you get used to it and how much good it does for you.
Avoid Blemishes by Cutting Down on Dairy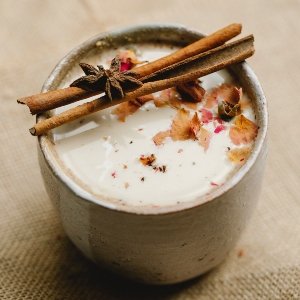 Remember as a teen when acne would pop up for no reason at all? As an adult, you have fewer pimples, but they do sometimes show up. Your adult acne may be the fault of the same thing that caused it during puberty: hormones.
If you drink cows milk, you may be getting a boost to your hormones from it. Industrial ranching techniques pump cows full of hormones to stimulate more milk production. Some of those hormones can leech into the milk and impact the human body. If you're suffering from blemishes with no other changes to explain them, this is a potential culprit.
Good Sources
Look to vendors at your local farmers' market or your local organic dairy and determine if they use hormones. If they don't, you're probably safe.
Expert Advice
A surprising amount of other things can impact your hormone levels or cause acne more directly, so try an experiment with the milk. Go without for a month. If your blemishes diminish, the milk was the issue.
If not, eat some ice cream and look into other causes. another alternative is to swap cows milk for dairy alternatives, such as almond milk, cashew milk, or even coconut milk. 
Make Your Skin Shine With Omega-3 Fatty Acids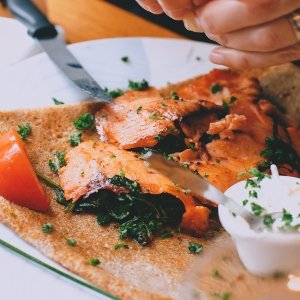 Smooth and lustrous skin gets that glow from having plenty of oils and fats in your diet. Of course, as we all know by now, eating lots of the wrong kinds of oils and fats can give you problems far worse than dry or lusterless skin — issues like heart disease, high blood pressure, and strokes.
Omega-3 fatty acids to the rescue! These fats and oils are the right kinds, promoting heart health along with the oils and fats your skin needs to produce collagen and maintain an attractive glow.