Bumps on the arms putting a damper on your beauty? You'll be relieved to know that there are plenty of ways to fight them back. While relatively common and usually harmless, bumps on the arms aren't particularly pretty. Read on to learn all about the causes and cures of bumps on the arm and get back your smooth, flawless arms today with some bodycare must-haves.
What Causes Bumps on Arms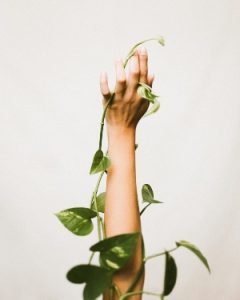 The common cause of bumps on the arm is keratosis pilaris. Also known as chicken skin, it's marked by small brown or red bumps that show up along the backs of the upper arms. The culprit for the bumps on your arm could also be irritation or certain inflammatory skin conditions. You're more at risk of developing bumps on the arm if you also have eczema, dry skin, or hay fever and allergies.
How to Get Rid of These Bumps
Bumps on the arms are usually linked with the buildup of dead skin cells. Exfoliation is the way to go to get rid of this buildup. You may be able to exfoliate at home with regular exfoliants, but some cases might warrant professional methods like dermabrasion or chemical peels. Seek help from a dermatologist to pinpoint the cause of the bumps and find appropriate treatment.
How to Prevent Bumps On Arms
Regular exfoliation is the best way of preventing bumps on arms. You can exfoliate right at home with cleansing scrubs, loofahs, exfoliating mitts, dry brushes, and pumice stones. Always follow up with a moisturizer to prevent irritation and dry skin. Be sure to also keep your products clean.
Gentle yet effective exfoliators like alpha and beta hydroxy acids, especially salicylic acid, are safe bets for most people. Retinoids can also be powerful at treating bumps on arms if used in the right dosage. As always, don't hesitate to seek advice from a doctor! You might also like topical creams formulated with ingredients like retinol, hydrocortisone, or oatmeal. In some cases, an antihistamine may also be helpful for preventing bumps on arms from allergic reactions.
Top 5 Products to Mitigate Bumps on Arms
Check out which products have our seal of approval for banishing bumps on arms.
1. DERMAdoctor KP Duty Dermatologist Formulated Body Scrub
2. Mio Body Brush
3. Dr Dennis Gross Skincare Alpha Beta Exfoliating Body Treatment 2 x 10ml
4. NUXE Rêve de Miel Super Balm 40g
5. La Roche-Posay Lipikar Body Lotion for Normal to Dry Skin Daily Repair Moisturizing Lotion