Are you having fun shopping at SkinStore? Did you grab all the brands you wanted?
Don't forget, our site is home to 1000s of brands, so you may have missed a few. Here are some brands you may have not known where on SkinStore.
24 Brands You Didn't Know Were on SkinStore
OLAPLEX
OLAPLEX changed the haircare industry in July 2014. Known as the "invention," the single ingredient allowed professionals to reach new heights in color care. Hair wasn't just healthier; it took on a distinctive quality – blondes were brighter, brunettes more radiant, and redheads more vibrant.
SkinCeuticals
The SkinCeuticals story starts long before the company was founded in 1994, thanks to the intense research performed by Dr. Sheldon Pinnell. Since then, the brand has grown to be a successful advanced professional skincare brand, paving the way for innovations in skin science.
Slip
The beauty secret is out. Slip is the world's first silk pillowcase offered as a beauty product which provides immediate and dramatic results. The 100 grade A silk pillowcases are much gentler on your skin and hair than cotton. They help prevent damage to your hair and skin while you slumber, working to hydrate the complexion while keeping split ends and frizz under control.
Vapour
Vapour Beauty is a CLEAN brand committed to ingredient purity, transparency, health and sustainability, while embracing performance. Vapour Beauty formulas are silky, lightweight, versatile color + finishes, with an inclusive complexion range with plant-based actives.
Erno Laszlo
Dr. Erno Laszlo was a pioneer in skincare. In 1925, the Hungary-born dermatologist healed Hungary's Princess Stephanie's acute acne. In the process, he became the first to develop products for acne-prone skin. The master of medicine went on to perfect the world's most coveted complexions from Europe to Hollywood before bringing his bespoke skincare philosophy to New York City in 1927.
NuFACE
NuFACE treats your skin at every level using Microcurrent Skincare™. Mother-daughter founders and microcurrent estheticians Carol Cole and Tera Peterson expertly created a line of clinically shown microcurrent devices that treat your face and body skin at every level and topical skincare to enhance and re-energize. Think of Microcurrent Skincare as a healthy diet and workout routine for your skin—devices are your exercise and topical skincare is your nutrition. Together they help tone, firm, and smooth the look of wrinkles for beautiful, long-lasting results.
PCA Skin
PCA SKIN® provides a range of professional-grade skincare products for dramatic, visible results. Creating and using a PCA SKIN® daily care regimen is simple. All their cleansers are pH balanced, which means they cleanse the skin without disrupting its delicate pH environment.
Hero Cosmetics
Pimples always show up at the worst times – before a date, an interview, or any time you want to show your best face. That's why Hero Cosmetics created MIGHTY PATCH™ – a hydrocolloid patch that extracts impurities camouflages pimples, and helps heal your skin.
Sally Hansen
Sally Hansen is an American beauty brand, founded in 1946 by Sally Hansen herself. Since then, the brand has become a household name, famous for its dedication to making innovatively-formulated, affordable beauty products for real women.
Murad
We're proud to be a fully authorized stockist of Murad here at SkinStore. Murad is a brand that originated in dermatology with prescription formulas developed by Dr. Murad to help his patients resolve their unrelenting skin conditions.
The Ordinary
The Ordinary is now available to buy on SkinStore. An innovative skincare brand based on bringing ingredients with a clinical background to the forefront of our beauty routines, they pride themselves on high-quality skin products at affordable prices.
ESPA
As one of the world's leading spa brands, ESPA believe that the skin, mind and body all need to work in harmony with one another to promote natural-beauty and inner peace. Their collection of natural beauty products includes nourishing skin care products, body care products and calm-inspiring home products.
evo
Born from a desire to shake up the hair industry status quo, evo has grown from an Aussie upstart into a global movement of salons, stylists and free thinkers. From humble beginnings to big ideas… evo's mission has remained the same: saving ordinary humans from themselves.
Alterna
Alterna is proud to renew and refine its commitment to clean beauty as we bring a new generation of transformative haircare to market with My Hair. My Canvas. From new 100% vegan formulas, to innovative packaging with 50% post-consumer recycled plastics, My Hair. My Canvas embodies our passion for continuing to explore new avenues that take our clean beauty philosophy to a new and even more meaningful level.
Elta MD
EltaMD sun and skin care products are formulated for every skin type, lifestyle and special need. EltaMD product development expertise is rooted in our strong medical heritage. The brand applies that experience to create innovative products that help develop, protect and maintain healthy skin.
Embryolisse 
Embryolisse is an iconic French face cream and skincare brand. The Lait-Crème Concentré is a rich, multi-task moisturizing face cream for all skin types.
Dr. Dennis Gross
With healthy skin at the core of the brand, Dr. Dennis Gross Skincare works to target those common skin concerns we all face: blemishes, dullness, wrinkles, dehydration and loss of firmness over time and this line encompasses all these areas with highly effective products.
BABOR
Inspired by Dr. Babor's groundbreaking research into the effectiveness of natural, plant-based ingredients, BABOR is a pioneer in the field of cosmetics. Innovations include the first, modern-day oil cleanser, the beauty ampoule, and clean cosmeceuticals.
TriPollar
TriPollar have become known for their innovative technologies, which use unique and superior radio frequency to boost collagen, renew complexion and reduce fine line and wrinkles, in order to postpone the signs of aging.
SUNDAY RILEY
Sunday Riley isn't just the brand founder, she's the brand formulator. Each product reflects her belief that in order for results to count, they have to be visible, appreciable and fast. The targeted treatments are designed to visibly improve the quality of your skin, including the signs of aging, dryness, oiliness, acne, dehydration, and the appearance of pores and spots. 
111Skin
The extraordinary results and subsequent demand for the product has allowed 111SKIN to expand into 6 ranges and over 60 products. Loved by celebrities, beauty editors and skintellectuals alike, 111SKIN has gained a global presence in the luxury sector through its unusual fusion of surgical knowledge, innovative ingredients and medically-inspired delivery methods that thoroughly address niche skincare concerns.
Filorga
Since 1978, Laboratoires FILORGA has designed, developed, and produced injectables used by the greatest aesthetic medicine specialists across the world. Under the direction of our founder, French aesthetic doctor Dr. Michel Tordjman, FILORGAinvented a unique polyrevitalizing injectable solution that could act on key skin quality.
STARSKIN
In addition to these powerful face masks, Starskin offers luxurious treatments for the hands, feet, hair, and lips. The hand and foot masks allow you to treat the most hardworking parts of your body to a soothing blend of shea butter, rose water, and more. Next, tame dry and frizzy hair with a hydrating hair mask infused with coconut, jojoba, and baobab seed oils.
Dr. Loretta
Dermatologist Dr. Loretta Ciraldo has dedicated her life to understanding why our skin ages and how we can incorporate effective products into a simplified skincare routine. Through over 40 years of working with patients directly, she's designed a realistic set of products with a deep understanding of the struggles, frustrations, and dreams we all have for our skin.
Bonus: Pipette
Pipette believes that biotechnology has the power to change the world. That's why their scientists devote their energy to creating effective, safe skincare that doesn't harm the environment or animals — because our babies and our earth deserve better.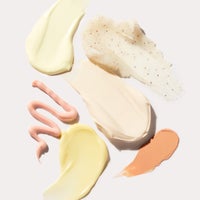 Our team of beauty experts cover everything from skincare to makeup, picking out the most effective products from the best brands and latest trends. Stay up to date on everything beauty with the SkinStore blog, and find all your essentials in one place.