This Summer, SkinStore are putting a huge focus on natural beauty and the pure ingredients which help to beautify. One of the main questions we hear often is the below, in which we wanted to highlight in more detail today. So many of you are becoming savvy to using natural ingredients, finding which ones provide different benefits.
Which hair care brand uses lots of natural ingredients?
With natural hair care becoming more in demand, brands are listening up. But for us - Briogeo have been leading the way with natural hair care for a long time.
The products across the Briogeo line up are packed with clean, naturally derived oils, vitamins and antioxidants, free from sulphates, silicones, parabens and phthalates. Focusing on texture specific products, there is a natural offering for everyone – from repair, to volume, to curl care.
Here's a round-up of our top 5 natural ingredients which give beautifully conditioned and cared for hair - without any nasties.
Coconut
Coconut oil stimulates hair growth, getting deep into its follicles.
It promotes a healthy scalp, fighting against such problems as insect bites, lice and dandruff.
It's a great moisturizer for dry hair.
Adds shine and softness to the hair.
Prevents hair breakage and split ends, contributing to hair length.
Coconut oil has been used to slow down hair loss - great for those going through periods of stress or increased hair shedding
Our coconut faves:
Shea Butter
Shea butter is rich in vitamins, minerals and other natural properties, fortifying each hair shaft deep down
It's rich in

Vitamins A, E, F

which protect our bodies from free radicals.  Free radical damages healthy cells in our hair, making them responsible for hair loss and hair loss related conditions.
It

adds moisture to dry, brittle, dull, lifeless hair

.  It hydrates, softens, conditions and overall beautifies our hair.
The best fact is that Shea Butter has a low amount of SPF packed into it, sufficient to protect the hair from sun damage due to ultraviolet radiation exposure.
Our favorite Shea Butter packed products include these moisturizing and nourishing heroes:
Ginger Root
Ginger is loaded with all the essential vitamins and minerals to promote healthy hair growth
It helps to stimulate the blood flow to the scalp, triggering the hair follicles and encouraging growth
It's a superb source of fatty acids which help to prevent hair thinning
Loved for its natural antiseptic properties, you'll find ginger infused into dandruff and scalp purifying hair products
Briogeo have created these ginger root packed products, great for promoting long term fullness.
Almond Oil
Almond oil contains all kinds of healthy ingredients for hair, such as omega-3 fatty acids, phospholipids, vitamin E and magnesium
It nourishes and strengthens the hair, and is optimal for treating hair loss and damaged hair
Used externally, a small amount goes a long way to add silkiness and shine. Its also very nourishing when applied to the scalp
Gives life to weak, dull looking hair
The Briogeo Don't Despair, Repair! Gel-to-Oil Overnight Repair Treatment works to nourish dry, damaged or chemically-treated locks. It's regenerating formula strengthens and restores the hair and scalp whilst you sleep - perfect!
Avocado Oil
Avocado Oil is great for replenishing any lost moisture, making it a key ingredient for dry hair
Using this monounsaturated fat in oil format in your hair products, you'll reap the benefits of strengthened hair follicles
Avocado Oil is also a great property to ease a dry scalp
It has the best abilities to tame wild hair. When applied, it transforms frizz, helping glorious curls and waves form.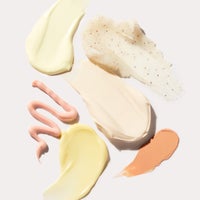 Our team of beauty experts cover everything from skincare to makeup, picking out the most effective products from the best brands and latest trends. Stay up to date on everything beauty with the SkinStore blog, and find all your essentials in one place.