Earlier this week we hosted a live Q&A on our Facebook page with SUNDÃRI, the brand that embodies a mind-body-soul philosophy to bring harmony to your skin. The spa-focused range is informed by Ayurveda, conceived at the intersection of beauty and wellness if you will.
Ayurveda is a 5,000 year old holistic healing system that originates from the Vedic culture of India (ie. when the oldest scriptures of Hinduism were composed) and is the science of life, i.e. living long and healthy.
Ms Lisa Capozio, SUNDÃRI's Vice President of Education, answered the burning beauty questions of  our dear customers - each with specific skincare concerns. To help you on your skincare journey we've rounded them up below.
Q

What do SUNDÃRI products have that others don't?

A

We follow ancient ayurvedic philosophy in the use of ingredients and practice to achieve anti-aging results. They're developed for spa treatments and the instant results required in that environment. Intense active ingredients from natural botanical sources

Q

Are the products cruelty-free?

A

Yes we test on human volunteers

Q

Is the brand sold in stores?

A

Q

I am trying to get into a night-time routine. Which SUNDÃRI products would you recommend?

A

The

dosha assessement

 will help guide you, because the night-time routine is a bit different depending on your skin type

Q

What can I use for large pores?

A

Q

Could you please share the benefits of using oils?

A

Botanical oils used on the skin form a natural healthy diet for beautiful skin. Think of oils on the skin as health food for anti-aging

Q

What is great for dry cracked heels?

A

Q

What do you suggest for tired eyes?

A

Q

What works for dark spots?

A

Q

I'm a domestic goddess so my hands are rough. Which product should I use to make them feel wonderful again?

A

Q

I suffer from dry patches and redness along with aging. What do you recommend?

A

Begin with the healing

Neem range

 selecting products for your dosha. Once the skin is in balance, you can begin to add additional products

Q

Do you have any products that help relieve eczema/psoriasis?

A

Q

My hair gets so knotted all the time, what kind of conditioner should I use?

A
Browse the full out  range now.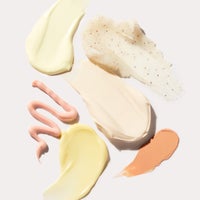 Our team of beauty experts cover everything from skincare to makeup, picking out the most effective products from the best brands and latest trends. Stay up to date on everything beauty with the SkinStore blog, and find all your essentials in one place.