If your scalp is itchy, inflamed, and constantly sheds white flakes, you're not alone. Having a dry scalp, or scalp issues, is more common than you might think. 
Almost everyone has experienced the telltale signs of a dry or irritated scalp: mild irritation, itchiness, dandruff, or, in more severe cases, scalp dermatitis. However, more and more brands are starting to find solutions to scalp problems, and we at SkinStore are happy to have these innovative brands on our site! 
Philip B. For a Regimen Re-Start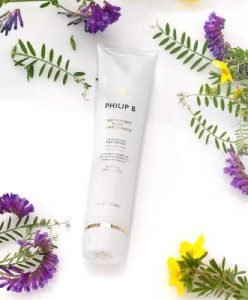 Renowned as Hollywood's leading haircare specialist, Philip B. and his award-winning products are widely recognized as the best in the business. Unlike other haircare products in the market, Philip B. acknowledges the link between your hair's health and its appearance, and that includes scalp concerns.
Everyone can improve the condition of their hair and scalp in the same way they nurture their face and body. Which is why this Philip B Four Step treatment set is perfect for restoring optimal health to your scalp and youthful condition to your hair with your very first treatment.