In 2016 we ate, we drank and we danced our way through the holiday season, preparing for New Year's Eve and a fresh new year. However, thanks to the copious amounts of alcohol, festive treats and too much make-up, there will be no doubt that January will leave many of us with lacklustre complexions and tired-looking skin and hair.
As much as we're trying to avoid the 'new-year-new-start' cliché, it's coming up to the time of year for ditching the post-Christmas partied-out look. It's time to focus on giving our skin and hair a fresh overhaul, putting the nutrients back in and facing 2017 with a bright, rosy glow!
Here's our pick of skin and haircare goods to get that radiance back in no time.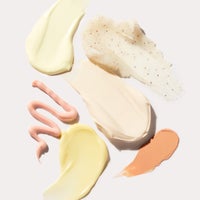 Our team of beauty experts cover everything from skincare to makeup, picking out the most effective products from the best brands and latest trends. Stay up to date on everything beauty with the SkinStore blog, and find all your essentials in one place.