For professional results in the comfort of your own home, look no further than the device revolutionary brand NuFACE.  ABeauty Choice Award Winner and  a consumer favorite, the products and devices of NuFACE have been created with micro-current technology and key ingredients to help hydrate, smooth, and improve the skin at any age.
Old Origins, Nu Approach
NuFACE was founded by Carol Cole and her daughters, Tera Peterson and Kim Morales, in 1985 at the Golden Door destination spa in Escondido, CA. During their work, Carol heard about the common anti-aging concerns from her clients including sagging eyelids, loss of contour and other issues. With this knowledge in hand, Carol started specializing in microcurrent facials and traveled weekly to Los Angeles to serve the most discerning clients in Hollywood.
And then, in solution-based fashion, Carol launched NuFACE for those clients to use at-home in between their professional microcurrent facials. The brand became and overnight hit and a beauty fan favorite.
NuFACE: A Solution for the Changing Regimen
NuFACE isn't necessarily a brand to replace your regimen, but rather a compliment to your changing skincare routine.  As you get older, your skins needs will change and this leads to one out of two options. You either undergo expensive surgery or physical treatments to better your skin with short term solutions, or you can update your skincare constantly.
However, NuFACE offers a third option: an at-home treatment clinically shown to effectively reduce signs of aging. Combined with skincare, dermatologist visits, and proper diet, NuFACE brings self-care and beauty 'current' with their devices and mission.
Signs of Aging & Microcurrents
Microcurrent is a clinically tested therapy treatment, and one of the hottest innovations in the anti-aging industry. It is used in top spas and medical offices for facial contouring, toning and firming of aging skin. But what exactly is a microcurrent?
A microcurrent is a low-level current that mimics the body's natural current and provides both instant and cumulative anti-aging results. A typical microcurrent treatment costs over $100 dollars per visit, but you can save more with NuFACE Technology.
With each use taking just 5 minutes per day, NuFACE technology makes advanced skin therapy easy to fit into your daily routine. Each use provides the skin tissue with mild electrical stimulation that has the power to rejuvenate the cells and encourage collagen production. The end result? New elasticity to the skin without scheduling an appointment for the dermatologist.
Revolutionary Skincare
When it comes to skincare, NuFACE has also taken a step up in it's ingredients with their NuFACE FIX Line Smoothing Serum. The first ever brightening, tightening, and moisturizing Microcurrent Skincare serum, it works to awaken tired eyes, revive dull skin and restore radiance, even over makeup.
With regular use, NuFACE products have the potential to greatly reduce the prominence of wrinkles while continuing to fight the aging process to minimize the appearance of wrinkles. And with continuing research to improve their line, NuFace will always be the forefront of 'current' beauty.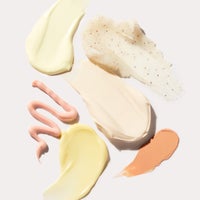 Our team of beauty experts cover everything from skincare to makeup, picking out the most effective products from the best brands and latest trends. Stay up to date on everything beauty with the SkinStore blog, and find all your essentials in one place.