French born hair colorist Christophe Robin unabashedly admits he is terrible at cutting - you wouldn't turn to him at his Parisian salon for new bangs or a trim. But color, color he knows. He understands it on a level more granular than most, he plays with light and contrasting to create a shade that not only turns your hair into your crown, but also brings out the best in your eyes and skin tone, and he is the homme credited for Catherine Deneveu's iconic blonde hair. Today Catherine is one of his dearest friends, and has been since he transformed her hair over 20 years ago.
Hair Color as an Accessory
It's this mantra which had him creating head-turning hair color for supermodels such as Kate Moss and Elle Macpherson, who were using color to reinvent themselves in the 90s. It was a radiant blonde he'd imbued into Claudia Schiffer's hair in fact, that had caught Catherine Denevue's attention at a party and led her to make her first call to Robin.
After years of coloring hair for celebrities and cinema, Christophe Robin created his first hair care range for colored and sensitive hair, emphasizing the importance of healthy hair maintenance for beautiful color. This ethos is at the core of his haircare line, which is comprised of a range of divine products specially designed to look feed, protect and moisturize sensitive or damaged hair, using myriad ingredients that are all naturally derived.
Specialist Products
Get introduced to the collection with the Moisturizing Hair Oilwith Lavender and the Cleansing Mask with Lemon. Both are essential for upholding the integrity of hair, not unlike the way moisturizer is essential for healthy skin. These were the first detergent-free formulas he created for gentle yet effective cleansing. Kind to hair, both offer instant benefits as well as long-term nourishment. At a time when most shampoos were loaded with sulfates, Christophe Robin's out-of-the-box products were the changing the landscape.
If you suffer from scalp bumps, then reach for the Cleansing Purifying Scrub with Sea Salt. This was launched because Robin often noticed women suffering from itching after a coloring appointment at the salon. Traditionally, the only solution to troubleshoot this had been coarse salt dissolved in water and applied during rinsing. Inspired by this ritual, the divine scrub was born. It contains the natural exfoliant sea salt, and hydrating active ingredients to absorb polluting particles that congest the hair follicles: the ideal companion for any of the brand's detoxifying treatments.
Using specialist formulators to develop cultivate this range, Christophe Robin enables clients to treat and maintain gorgeous hair beyond the salon. His products address the needs of colored hair weakened by coloring agents.
Enhance your hair today.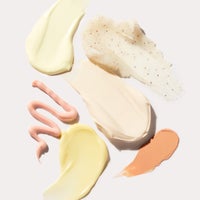 Our team of beauty experts cover everything from skincare to makeup, picking out the most effective products from the best brands and latest trends. Stay up to date on everything beauty with the SkinStore blog, and find all your essentials in one place.