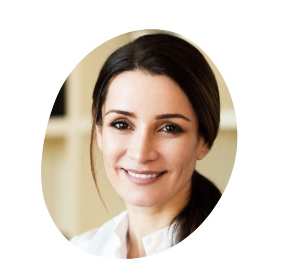 As salons and beauty spas open back up, we're asking our SkinStore Experts how they are navigating providing the best skincare treatments to their clients and customers. Here's a few tips from our Skincare Tech Expert,
Sheila Malek Kassir
. 
Dr. Malek Kassir is a board certified plastic surgeon from Germany and an internationally recognized beauty expert on novel and trusted cosmetic procedures including  the latest beauty trends and innovations from Europe.
Now, she and her husband operate a medspa, Inside Beauty, in NYC helping women feel and look their best! 

For more insights from our estheticians and beauty professionals, see our SkinStore Experts features!
Q

How will you be enforcing social distancing among your clients and your staff at Inside Beauty?

A

As COVID-19 continues to influence our daily lives and operations, we believe it is our utmost responsibility to heighten health and safety procedures in our offices and our operations. Any of our staff that can work from home continue to do so, and those at the practice all wear PPE (personal protective equipment) and maintain social distancing with both colleagues and patients.

All patients must take a COVID-19 test before coming to an appointment or procedure, and are also asked to fill out a screening form and have their temperature taken on arrival. We only allow one patient at a time into the practice and all must wear a mask! Surfaces are thoroughly disinfected with hospital-grade cleaning solution in between each patient, and alcohol-based hand sanitizer and antibacterial hand soap is available throughout the practice. 

We are consistently monitoring the CDC, WHO and government guidelines, and we're deeply committed to putting the health of our patients and staff before anything else.

Q

Which beauty treatment would you recommend at your spa for skin brightening?

A

We would always recommend a patient have a consultation with us to fully ascertain the results they are looking for; based on whether they have a skin disorder, pigmentation, melasma, or just looking for overall skin brightening, we would offer a bespoke treatment plan with the appropriate treatments to give the best results!

In general, we would highly recommend our chemical peels and our skin brightening facial, coupled with our in-house medical grade skincare range developed by dermatologists. These can all improve skin texture and give the patient a fresh glow.

For more specific skin disorders or pigmentation, we offer personalized plans that contain sun protection, laser therapy and light therapy, combined with microdermabrasion.

It's always important to remember that laser treatments do carry a risk of exacerbating certain skin issues, which is why at INSIDE BEAUTY only Plastic Surgeons, Dermatologists or our highly-qualified aestheticians assess and treat patients. We also have a policy to apply sunscreen to all patients after their treatments, as the UV rays from sunlight can damage skin and should never be underestimated!

Q

Which beauty treatment would you recommend to combat aging?

A

Each patient receives a fully customized treatment to effectively treat the areas most in need of improvement. With several options at our disposal, the first and usually the most effective is injectables (fillers and botox) to restore fullness to the face, lips and hands.

For both face and body, we also offer radio frequency therapy, where thermal energy warms the deeper layers of the skin to stimulate collagen production. This will visibly soften fine lines, decrease pore size and reduce acne scarring. This can also be combined with ultrasound therapy which can help contour sagging skin and prevent further loss of elasticity.

Laser resurfacing treatments are also a great option as they target the top layer of skin, gently removing it to reveal the fresh skin layer underneath.

Finally, we cannot recommend a good skincare routine enough! Always wear sunscreen and use high-quality skincare products.

Q

Which beauty treatment would you suggest to combat dark eye circles?

A

We offer several treatments to help banish under-eye dark circles. Here are my two suggestions:

Fillers: One of the most common procedures in banishing dark under eye circles. A hyaluronic acid facial filler is a perfect solution to remove the hollow under the eye, as it instantly plumps up the under eye area and smooths the surface of the skin, leaving your eyes looking refreshed and youthful. These fillers are slowly metabolized by the body over a period of 6-12 months, so the effects are long lasting but require repeat treatments.

Skin Resurfacing: Chemical peels, Jessner Peels and laser resurfacing are amazing treatments for brightening and evening out the skin tone. In addition to diminishing uneven pigmentation, both treatments also stimulate collagen production and cell turnover; perfect for correcting dark circles created by any of the main factors.

If nonsurgical options don't help, we can also offer surgical procedures at INSIDE BEAUTY. Discoloration due to undereye bags can be removed surgically. A blepharoplasty can decrease the shadow cast by the eyelid, which helps reducing the appearance of dark circles.

Q

For the average client heading back into the office, which treatment would you suggest overall?

A

Sheila: It's really hard to prescribe a one-treatment-fits-all solution! There's no such thing as an average client and we pride ourselves on making sure we offer the best possible outcome for everyone based on what they need.

That said, since reopening after lockdown the most popular procedures we've seen are a combination of fillers and botox. Between the two this can cover a huge range of issues, from slimming a jawline to removing a bump on the nose, improving lip volume or removing crows' feet; we've been told we work miracles!

Q

Which skincare tools could your clients use to extend the services they received?

A

Here's my advice to extend those services:

To ward off fine lines and wrinkles, the NuFACE FIX Line Smoothing Device and Serum is a great duo. 

[product_display id="1"]

To keep that glowing complexion, the TriPollar Geneo Facial Device Kit encourages skin to rejuvenate by creating a layer of Co2 bubbles on the skin – this encourages the body to release oxygen to the skin cells and increases blood flow. 

[product_display id="2"]

To keep facial muscles toned and to stimulate collagen production, I'd recommend the NuFACE Mini Facial Toning Device; it has rave reviews for a good reason and the results are immediately noticeable!

[product_display id="3"]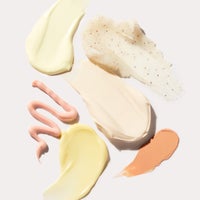 Our team of beauty experts cover everything from skincare to makeup, picking out the most effective products from the best brands and latest trends. Stay up to date on everything beauty with the SkinStore blog, and find all your essentials in one place.