SkinStore are super excited to introduce to you the expert collection of hair brushes from Pro Blo. Pro Blo are the brains behind 'CurlME'; the must-have hair styling kit that makes a notoriously difficult blow out achievable to anyone, allowing you to create a salon-worthy blow out in the comfort of your own home. No more visits to blow dry bars!
What Are Pro Blo Brushes?
Pro Blo have created an innovative new range of hair brushes which can help you to create the perfect, bouncing blow out with ease. The days of time-consuming blow outs are over. Pro Blo's unique, detachable handles allow you to perfectly place each barrel in your hair for flawless curls, volume and bounce that can last up to 7 days!
How do I use Pro Blo?
The Pro Blo CurlME kit could not be more simple to use:
https://www.instagram.com/p/BUqYEI2gMDE/ 1. Start by rough drying your hair to around 70% dry- this will make the whole process a lot quicker. 2. Section your hair. If you're using the CurlME kit with six barrels; you should section your hair into six sections. 3. Click your first barrel onto the handle, and then take a section of hair and brush through the hair while applying heat; like you would with a regular round brush. 4. Once you're happy that your section of hair is dry, roll the barrel up towards your scalp and secure with one of the clips and remove the handle from the barrel. 5. Continue this method with the remainder of your sections. 6. Leave the barrels to set your curls in place for a minimum of 25 minutes. 7. Remove the barrels from your hair by removing the clip and unrolling each barrel. 8. Go out and show off your gorgeous, bouncing blow out.
Why are there different sized barrels available?
https://www.instagram.com/p/BVHjvH2gPbt/?taken-by=problogroup
Each barrel size corresponds to a different type of curl. The large barrels create enviable volume- perfect for the top section of hair. The medium barrels will create gorgeous, red-carpet curls, while the small barrels will create tight, defined curls, allowing you to switch up your look with every blow out.
With a huge range of Pro Blo kits available, you'll be spoilt for choice, allowing you to achieve gorgeous hair every single day. Watch the tutorial from Plo Blo to see just how easy it is to achieve that flawless blow out.
https://www.youtube.com/watch?v=lpTEiRFU2Wg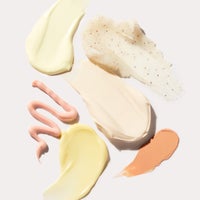 Our team of beauty experts cover everything from skincare to makeup, picking out the most effective products from the best brands and latest trends. Stay up to date on everything beauty with the SkinStore blog, and find all your essentials in one place.