They're finally here! We are delighted to announce that you can now get your hands on a bestselling T3 Shower Head Filter on SkinStore to take you one step further towards improving the health of your hair. T3 have revolutionized hair styling, helping you to achieve gorgeous hair styles without compromising the health of your hair. A T3 Shower Head Filter is the first step in your haircare regime, but what exactly does it do?
Why Do I Need A T3 Shower Head Filter?
Your hair is your crowning glory, so it's important that you care for it using the best tools, haircare products and even water. The T3 Shower Head Filters should be the first step of your haircare regime.
Studies have shown that regular household water can contain as much chlorine as a swimming pool. If you're always washing your hair with chlorine-laden water, then even the best haircare regime in the world won't help to improve the appearance of dry, damaged hair.
A T3 Shower Head Filter works to remove chlorine, dirt, odors and other impurities from your shower water to ensure you're only washing your hair and skin with the purest, cleanest water.
How Do The T3 Shower Head Filters Work?
The T3 Shower Head Filters use an innovative, patented formula of Tourmaline, precious metals and minerals, including Copper, Zinc and Calcium. This formula works to remove up to 95% of chlorine, dirt and impurities from your shower water. During this filtration process, the shower head filter converts these impurities into harmless elements which cannot be absorbed by the skin or hair.
Over time, a T3 Shower Head Filter can help to improve the condition of your hair, enhance colorretention and vibrancy and leave your skin looking softer, smoother and healthier. You'll notice a reduction in frizz, increase in volume and an enviable shine, so you can learn the true meaning of a good hair day.
All you need to do is assemble your shower head and make sure you replace the filterevery 6 months to ensure your shower head is operating at peak performance. You'll be well on your way to gorgeous, healthy hair!
Discover more of the T3 line at SkinStore, which has been specifically designed to protect the integrity of your locks.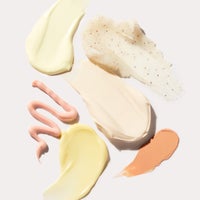 Our team of beauty experts cover everything from skincare to makeup, picking out the most effective products from the best brands and latest trends. Stay up to date on everything beauty with the SkinStore blog, and find all your essentials in one place.