Nilofar Mussa is the Manager of Illamasqua's School of Make-up Art and a senior member of Illamasqua's art team. Illamasqua is one of Britian's fastest-growing, progressive brands for make-up mavens - I asked Nilly for a real-life example of the Illamasqua woman, and she said:
"The Illamasqua woman is brave and fearless. She is empowered and empowers others. There is nothing typical about her as she defies conventions and labels. Our brand fans (otherwise known as the illamafia) are doctors, businesswomen, mothers, grandmothers, students, performers, club kids or men... Their personalities, ages, cultures and gender all vary – our inclusivity is a value we're really proud of as a brand."Illamasqua is a color story; Nilly told me that the moodboards for new ranges take "inspiration from the visual world around us, from the sheer iridescence of insect wings to the thick, slick shine of an oil spill" - with eyeshadow hues like 'Stealth' and lipstick shades like 'Maneater' you can see how bewitching colors are a leitmotif  in the collections.
But to truly capture the diversity of those intensely pigmented colors, and to maximize the all day-wear of Illamasqua's foundation, you need the right canvas. That's why Illamasqua developed Hydra Veil, a one-of-a-kind cosmetic care product that serves as part hydrator, part primer. Hydra Veil creates a perfect equilibrium surface between rehydration and priming, so that your make-up never flakes or dries, but glides on and stays put.
"Hydra Veil is without a doubt one of our Illamusthaves (a range of global best-sellers) with good reason," explains Nilly. "The unique formula combines microalgae, vitamin C and B3 making this gel based moisturzer a game-changer as it maintains the hydration levels of the skin while creating a healthy looking, balanced finish ready for your make-up."
Use the spoon provided to apply one scoop of the high-tech, jelly-like substance to the palm of your hand. Gently transfer the product from your hand to your face using the foundation brush, right up to the lash line until the it's fully absorbed, and it will transform into an unbroken base for seamless foundation application.
If your skin type is oily then don't sweat it, the Veil collection also includes Matte Veil, which will maintain your skin's moisture levels while absorbing excess oil. For dull, tired complexions that need a radiant boost, reach for Illamasqua's Radiance Veil, which is infused with light shimmer particles to keep you luminous from morning to the morning-after.
Illamasqua really has thought of it all.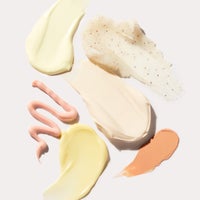 Our team of beauty experts cover everything from skincare to makeup, picking out the most effective products from the best brands and latest trends. Stay up to date on everything beauty with the SkinStore blog, and find all your essentials in one place.