If you want to get a head start on your new year workout regime, then Thanksgiving is the perfect time to embrace a new workout regime, especially after indulging in all of the Thanksgiving treats. We've tried and tested the best beauty products to help you with your post-Thanksgiving workout to keep your skin, hair and body in tip-top condition as you pound those treadmills.
The Invisibobble Power Hair Tie is the must-have bobble to keep your hair out of the way while you work out. Unlike other hair ties, the Invisibobble prevents headaches and kinks and, thanks to its non-soaking design, it remains clean and hygienic.
Your post-Thanksgiving workout might leave your muscles feeling sore and achy. Thankfully, Mio Skincare's New Gym Kitis on hand to help you!
https://www.instagram.com/p/BRlSIKNAggo/?taken-by=mioskincare
Their Workout Wonder Gel works to target aches and pains in your muscles, helping to restore and revitalize them, allowing you to feel more comfortable. The expert blend of Horsetail, Pomegranate and Frankincense Extracts expertly target your muscles, leaving them feeling soothed and relaxed. The cocktail of essential oils; Citrus, Lavender, Menthol, Cypress and Spearmintcool and revitalize your muscles, leaving your muscles feeling truly revitalized and soothed.
Also included in the New Gym Kit is the Clean Slate Workout Wipes. The infusion of Mint and Cucumber work to naturally cleanse the skin, helping to remove makeup, sweat and oils without stripping the skin.  These are perfect to throw into your gym bag so that you can quickly banish post-workout odors and breakouts by truly clarifying the skin.
Refresh your underarms after your workout with the Erbaviva Jasmine Grapefruit Organic Deodorant. This gorgeous, plant-based spray helps to reduce perspiration and combat underarm bacteria.
The combination of Grain Alcohol, Jasmine Extracts, Ginger and Grapefruit Oils work to neutralize odors, minimize perspiration and keep the underarms soft and clean. The natural zesty fragrance is the perfect way to freshen up after a vigorous workout.
You're sure to be sweaty after your post-Thanksgiving workout, so refresh your roots with the Frederic Fekkai Blowout Hair Refresher Dry Shampoo. This luxurious dry shampoo works to absorb dirt and oil from the hair, leaving it looking – and smelling – like it's been freshly washed.
Help to calm and cool your complexion with the SkinCeuticals Phyto Corrective Masque. The highly concentrated blend of botanical extracts help to soothe and replenish red, inflamed skin – perfect for after your workout.
The facial masque helps to cool the skin, reducing redness and restoring its natural radiance and smoothness. Perfect for all skin types, including sensitive skin, it's the perfect product to throw into your gym kit so you can leave looking fresh-faced and radiant.
And there you have it – our favorite post-thanksgiving workout products to help you get the most out of your gym session.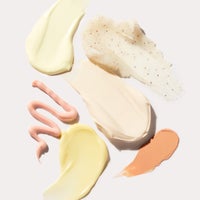 Our team of beauty experts cover everything from skincare to makeup, picking out the most effective products from the best brands and latest trends. Stay up to date on everything beauty with the SkinStore blog, and find all your essentials in one place.