Illamasqua is a portmanteau word, combining the best of the words 'illusion' and 'masquerade'. Unfold an otherworldly collection of cosmetics with Illamasqua, where the make-up possibilities are limitless.
A Leftfield Sensibility
This renegade British beauty brand has been challenging the beauty status quo since its inception in 2008, with a mission to overhaul traditional perceptions of what 'beauty' means, and a kaleidoscope of professional cosmetics inspired by the 1920s Berlin theatre scene. During this time, the industry was under pressure to adapt to heavier lighting. Make-up needed to be high-definition, high-performance and flawless at every angle. Illamasqua make-up for the face surpasses the demands of the roaring 20s, with a vitamin-rich, buildable foundation in endless shades and all the tools you need to sculpt and define your face any which way you desire. Illamasqua is disruptive and fearless.
You're not buying into makeup, you're buying into a lifestyle where wabi-sabi (that's the Japanese perspective of finding beauty in flaws) seems to be a leitmotif - because it's your imperfections that make you unique.
Unparallelled Make-up
It starts with the Veil collection. Illamasqua make-up is powered by creative energy and Illamasqua is proud to be an avant garde color brand. In order for the evocative product colors to shine through, you need the right canvas in the form of cosmetic care. You need the Veil collection. Choose from three Veils to achieve your ideal complexion.
Matte Veil preps the skin, create a beautiful matte base for your make-up. The mattifying, cream-gel formula soaks up excess oil without stripping the skin of its natural moisture. Discover velveteen skin that boosts the wear of your make-up and keeps it in place morning and night.
Hydra Veil is the best-selling hydrator/primer hybrid product that smooths skin with a self-levelling, innovative clear gel. Indulge in this "skin drink" from Illamasqua, to maintain optimum hydration levels and create a fresh, healthy looking complexion – ready for your foundation.
Radiance Veil is laced with ultra-fine iridescent particles to bestow your complexion with luminosity. The beautiful texture blends effortlessly into the skin, reflection light whilst simultaneously conditioning the skin to help prevent dryness, enhance make-up wear and leave you glowing.
Illamasqua's moodboard must be intense and beautiful. It is, after all, what inspires the rich lipstick shades and intense eyeshadow palettes. Twisted British fantasy runs through the range, which is designed to let you unleash your inner confidence, and be unapologetically bold. Whether you want to be a goddess or a temptress, there will be an Illamasqua shade for you.
100% Cruelty-free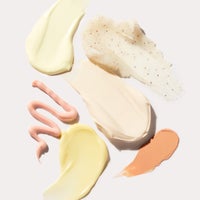 Our team of beauty experts cover everything from skincare to makeup, picking out the most effective products from the best brands and latest trends. Stay up to date on everything beauty with the SkinStore blog, and find all your essentials in one place.