Today is National Lipstick Day! If fried chicken and strawberry sundaes get their very own national days (both of these have taken place in July, if you hadn't been aware), then lipstick definitely deserves it's own day.
So, get ready to swipe on your brightest shade of red or your hottest pink in anticipation for today, and prepare to celebrate National Lipstick Day!
It may be that you're reading this post and thinking to yourself I really don't experiment with lipstick enough. And that's fine, a day dedicated purely to lipstick is bound to make you analyse your make up coloring's.  One way our beauty team here at SkinStore get our lip color inspiration is by letting the celebrities trial out the colors for us. Being in the public eye clearly makes you become a little more daring and dramatic with colors, so we like to see how stars such as Rihanna rock it before we do!
With the rainbow of pretty pouts we've seen on the red carpet, we've come up with a fun little lipstick round-up for all you beauty junkies out there. Take a look at each of the bold, bright and fabulous celebrities below rocking their current favorite lip color, and see how they wear them...
Rihanna: Dark Berry
https://www.instagram.com/p/BIQAaDbD3jx/?taken-by=badgalriri&hl=en
Forget the classic red lip – Rihanna's been going that bit deeper by showing off her gothic side with dark berry hues. These shades make for a bold and sultry finish to any beauty look – although we personally think this one is best saved for the upcoming Fall season, and even more so, the festive season! Fair skinned ladies may need to be careful with this trend, however medium, olive and darker skin tones will find this shade striking for them. Think red wine, burgundy and plum shades, and you're on the right track.
Perrie Edwards: Pink Nude
https://www.instagram.com/p/BHzNLjNh4BM/?taken-by=perrieeele&hl=en
The nude lip trend can be a little daring for some of us, especially if we aren't confident with picking the right shade or finish. A softer approach to the nude lip is to go for a peachy, pinky nude, one that is soft and flattering. This shade is almost universal, suiting all skin tones and eye colors, delivering that fresh Summer look. Perrie Edwards layers up her nude pink lipstick to create a matte finish and a plumped look. Although universal, this is a real hit for those with blonde hair, fair complexions, and blue eyes.
Gigi Hadid: Cherry Red
https://www.instagram.com/p/BHS-W79j9bX/?taken-by=gigihadid&hl=en
Bright red lips in themselves are nothing new, but this season we've been seeing red lips get a slight makeover, in much more were more youthful way. Cherry red is a sweet, bright and rich color to sweep over the lips, and one which will brighten the complexion no matter what your coloring's are. It's great at making medium/large sized lips look fuller, but it can have the opposite effect with thin lips, so wear with caution! Gigi Hadid loves to go for a girly, juicy shade of cheery, with hints or purples coming through. Definitely one to be considered to add that unique pop of color.
Khloe Kardashian: Violet Purple
https://www.instagram.com/p/BHDH6mTDqVb/?taken-by=khloekardashian&hl=en Purple reign! A slightly more controversial lip color is a Khloe Kardashian favorite: Violet Purple. Khloé Kardashian opted for this dazzling look last week when she rocked a glittering deep purple lip for the magazine cover debut. She's showing that this lip color looks incredible when worn glossy, but we reckon she would make a matte purple lip look just as hot! Why not try both? Apply a flash on deep purple over your lips and finish with a high shine purple gloss. Who wants to blend in all the time?
Emma Stone: Purple/Pink
https://www.instagram.com/p/BIUk4_xAOGh/?taken-by=emmarileystone&hl=en If dark purples are a little too deep for you, then Emma Stone has currently been sporting a brighter, fresher shade which may be more appealing. This magenta shade of purple with a hint of pink undertones is sassy and chic - a great one for experimenting with Summer brights. Try clashing this strong lip color with vibrant clothes to really give off that Summer vibe. To make it slightly more original, opt for a shade a little more of the candy pink side to add that touch of femininity.
Taylor Swift: Black Noir
https://www.instagram.com/p/BE9lDLsDvF4/?taken-by=taylorswift&hl=en
There is something incredibly moody about the black lipstick trend, and it seems to be a popular one amongst many of our favorite celebrities, such as Taylor Swift. This fad was meant to remain as a Fall/Winter one, but has remained strong through Spring/Summer, meaning its bound to continue for yet another season. Whether inky and glossy, or matte and stained, noir lips are a staple look from the gothic trend and make such more of a statement than smokey eyes alone do. If you can pull it off, then go for it!
Rita Ora: Peach Nude
https://www.instagram.com/p/BHQAVFKgBEv/?taken-by=ritaora&hl=en
Last but not least, we recently wrote a little bit about the nude make-up trend over here, as it's proven to be crazy popular this year. So we know it's a favorite for Rita Ora, but can it be a favorite for you? Make-up artists advise to look for a lipstick shade that is barely a shade pinker or browner than your natural lips. It should basically feel like your natural color, but better! If you go too peach-y or pale, you risk looking washed out. Experiment with the finish - some people may find a glossier nude makes them look fresh and pretty, yet some may prefer a striking matte look. Try to take the lipstick just slightly over your natural lip line to give that fuller appearance. Nude is the only lipstick shade you can carefully get away with going slightly over with!
Whether sheer or light, matte or shine, lipstick has been a hero makeup product for us women since forever. And so shall it remain! Happy National Lipstick Day ladies! Don't forget to tweet us your favorite lippy shades over at our Twitter page.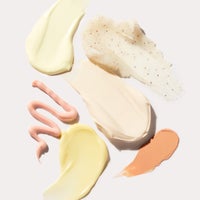 Our team of beauty experts cover everything from skincare to makeup, picking out the most effective products from the best brands and latest trends. Stay up to date on everything beauty with the SkinStore blog, and find all your essentials in one place.