So only 2% of women say they feel 'gorgeous' when assessing their natural beauty. I don't know about you, but for me, I felt rather shocked when I heard this new statistic. I for one thought that a lot more women out there felt more confident about their appearances, and that body confidence and self-esteem was on the rise.
But with 60% of American women saying they would describe themselves as 'fairly average and nothing special' without make-up, then I guess the results say something completely different…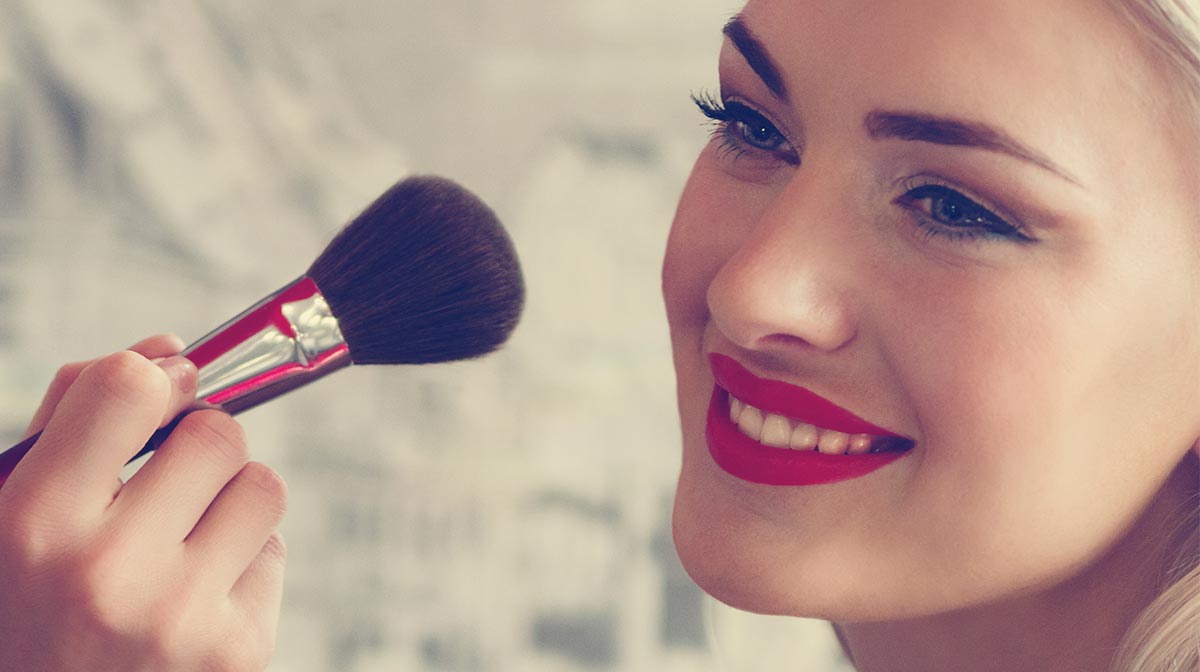 These statistics came from a recent survey that SkinStore.com carried out, set out to unveil women's thoughts about their natural beauty. We wanted to see how women felt about wearing make-up as a confidence booster, and when challenged, which one make-up item is their number one holy grail for making them feeling better about themselves.
My first thought here was 'oh, of course it will be the iconic bright red lipstick'. But the results were very different. Here's what we discovered…
50% claim they wouldn't even go to work if it meant they couldn't wear a full face of make-up
A shocking 1 in 3 reveal they would never leave the house without make-up
When it comes to choosing just one product for self-confidence, over half choose Foundation to 'cover up'.
Over 75% say their nose is their most detested body feature
But it's not all doom and gloom – 70% of women love their eyes, although 50% won't give eye contact without full eye make-up on.
3/4 women voted nude lipstick as the most confidence-boosting shade – with the iconic pillar box red not even making the top 5
These surprising results got us all thinking about one key questions ourselves:
What would we class as our confidence boosting beauty products?
Our Beauty Therapist, Natasha Swindell, who has extensive knowledge around body treatments, skincare ingredients and what you should/should not be putting into your body, shares her thoughts on confidence-boosting beauty:

"For me, when I give my body time to unwind and relax, I start to feel much more body-confident. When I have pampered my body and gave it the love and attention it needs, it kick-starts positive feelings about myself and my appearance. It's much more about mental attitude. For example, when I go to bed at night and give my skin a real efficent cleanse, I know I wake up with skin that is the healthiest and cleanest it can be.
I am partial to a bit of covering up to give myself that 'beauty boost', but I'm not too heavy on it. I wouldn't chose foundation as my confidence booster, but one  product I can't live without is the Bare minerals Mineral Veil. It's great to use to set most foundations, or wear along to reduce shine and give a matte finish."