If you're feeling stressed, anxious or overwhelmed, then practicing meditation could certainly benefit you. Although there are many different factors in our life that we cannot control, it is possible to control our own mind and thoughts to help you live a happier, less stressful life.
What Is Meditation?
Meditation is the state of deep peace which only occurs when the mind is silent, calmand still, helping you to reach a higher level or awareness. It can be difficult to master, but a little practice every day will help you to achieve a state of true clarity.
What Are The Benefits Of Meditation?
Meditation has been proven as one of the best forms of stress reduction, helping you to remain calm and happy in difficult everyday situations.
Other Benefits Include:
Improves Concentration
Increases Happiness
Encourages Positive Thinking
Can Slow Down The Visible Signs Of Aging (But so can

these

!)
Improves Mental Health
Improves Immunity
Reduces Blood Pressure
Increases Energy Levels
As you can see, meditation can hugely benefit your wellbeing and help you to lead a healthier and happier life – you just need to get started!
If you're just starting out with meditation and find it difficult to truly clear your mind, ensure that you're creating a still, calm and relaxing atmosphere before you start.
The Aromatherapy Associates Inner Strength Candle contains a gorgeous blend of Frankincense and Cardamom Essential Oils which work to promote a sense of calm and inner peace – perfect for during meditation.
The Elemis Quiet Mind Temple Balm contains a powerful blend of essential oils to promote relaxation, calm and tranquility. Simply rub onto the back of the neck, ear lobes and temples while breathing deeply to help you to unwind and relax during meditation. The truly rejuvenating blend of Menthol, CentellaAsiatica, Eucalyptus, Lemon, HoWood and Patchouli work together to help you feel calm and stress-free, which is perfect during meditation or even during difficult times throughout the day.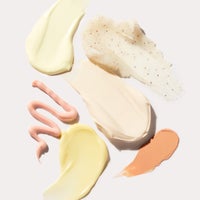 Our team of beauty experts cover everything from skincare to makeup, picking out the most effective products from the best brands and latest trends. Stay up to date on everything beauty with the SkinStore blog, and find all your essentials in one place.