Damage from UV rays can not only give you sunburn, but also cause up to 90% of the signs of aging on your skin. The official technical term for this type of skin damage is called 'photoaging': the premature aging of your skin due to repeated exposure to UV radiation.
Inside the World Health Organization's report, "Sun Protection: A Primary Teaching Resource", they discuss the health risks of UV radiation and how to protect yourself. In it the authors include information about sunlight, sunburn, skin cancer, eye inflammation, cataracts, and the fact that UV rays can reduce the effectiveness of your immune system—increasing your risk of getting sick.
"Chronic overexposure to the sun can change the texture and weaken the elasticity of the skin. Sun induced skin damage causes premature wrinkling, sags and bags, and easy bruising. Up to 90% of the visible changes commonly attributed to ageing may be caused by sun exposure."
To protect, defend, and restore your skin, we recommend wearing sun protection factor, or SPF, to shield against aging. Luckily, we have a roster of products that can do the job and leave your skin hydrated, protected and rejuvenated without the greasy residue of sunscreen with La Roche-Posay.
Many consumers forget to apply sunscreen to their face, which is one of the most sensitive areas to sun damage. Introducing their multi-patented Cell-Ox Shield XL filtering system, La Roche-Posay's texture melts like water onto the skin for quick absorption and protection. Plus, it also has universal tint technology to match most skin tones and provide an instant, natural glow.
For the rest of your body, La Roche-Posay has expanded their water Cell-Ox Shield XL with their body and face sunscreen! This is great for travel, on-the-go protection for the everyday sun-care and extreme temperatures. Not to mention, their formula is fragrance and paraben free, so it's suitable even for sensitive skin.
And for one of the highest levels of SPF protection, we can't go wrong with La Roche-Posay's alcohol-free lotion-spray for sport and outdoor activities. Its ultra-light texture combines the weightlessness of a spray with the lasting comfort of a lotion, leaving a non-greasy finish with no residue!
About La Roche-Posay
La Roche-Posay is committed to making dermatological skin care accessible to those who need it, by partnering with dermatologists from the development to the recommendation of our skin care products. They are committed to offering highly effective products that can be tolerated by even sensitive skin to improve the quality of life of anyone with skin concerns, from acne to aging, and to help spread the word on sun safety through high quality sunscreen and skin cancer awareness messaging.
So grab your sunscreen, and stay protected with the right SPF product!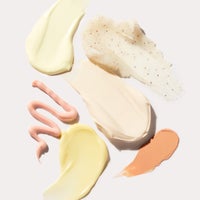 Our team of beauty experts cover everything from skincare to makeup, picking out the most effective products from the best brands and latest trends. Stay up to date on everything beauty with the SkinStore blog, and find all your essentials in one place.