There's a new brand on the block, and they're making milestones all across the beauty scene! Let's take a look at BeautyStat and their two beauty products, the Universal C Skin Refiner and the Universal Pro-Bio Moisture Cream. 
All About the Universal C Skin Refiner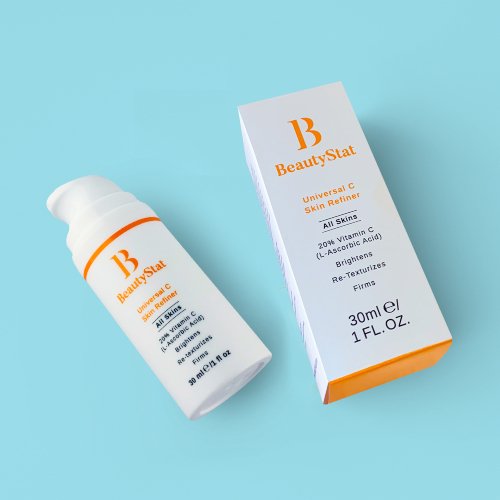 For the beauty enthusiast that wants dramatic, fast results, this age-defying treatment performs like no other vitamin C product anywhere.
What exactly makes this product a performance topper? It's all in percentage, actually. Formulated with 20% pure vitamin C (L Ascorbic Acid) this product's formula is also packed with three patents to stabilize the high level and not cause breakouts or irritation.