When it comes to foundations and coverage, it's easy to become a bit of a make-up diva. There are so many foundations which now offer much more than the standard 'covering up imperfections', 'adding a hint of colour' and 'smoothing out your skin'.
Now, we are completely spoilt with foundations which let you go to work, go to the gym, go for dinner, go for drinks... without budging or fading. At all. It's easier than ever before to get that picture-perfect complexion that lasts all day long - literally.
Make your life easier with our top 6 stay-put foundations...
For more luxurious, skin-loving foundations that keep you flawless all day long, check out our range here.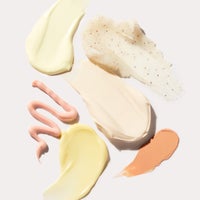 Our team of beauty experts cover everything from skincare to makeup, picking out the most effective products from the best brands and latest trends. Stay up to date on everything beauty with the SkinStore blog, and find all your essentials in one place.