Happy Summer! 
What's better than a Free Beauty Bag with your purchase? A 14 product beauty bag! 
That's right, this month Skinstore is giving you a 14 items bundle of luxury skincare and surprises for one of the hottest days of the year! 
So, what's in store? Here's the 5 featured products we're excited about in this month's Beauty Bag, which can be yours for FREE with a purchase of $150 or more! 
Please note the deluxe sizes in the Beauty Bag may vary from the full size products listed here on site.
Omorovicza Firming Neck Cream
One of our most luxurious (and valuable!) products in the bag is Omorovicza and their Firming Neck Cream. 
Hailing from Budapest's curative waters, this triple-action formula that works to protect, hydrate and visibly plump the neck and décolleté area. A perfect alternative to invasive treatments and a skin protectant from the sun. 
this works Sleep Power Nap Spray
Those summer nights can leave you restless, especially when you realize that summer is at the halfway mark! Say hello to calm, soothing z's with this power nap spray.
Created with a relaxing blend of Lavender, Vetiver and Chamomile to alleviate stress and tension and restore mental balance, the spray makes it easier to nod off quickly and stay asleep, even when under pressure. 
So whether it's the recommended 20-minute nap, or snoozing on a flight to a true getaway, you can rest assured you'll feel refreshed, alert and ready to face the rest of the day upon waking up.
By Terry Soleil Piquant Eau De Parfum
If lavender isn't your thing, then how about on the zestier side of life?
From one of the game-changer brands of beauty, Terry de Gunzburg, this parfum can take you on a true vacation away from traditional florals or musks. 
The scintillating contrast of sunny neroli plumped with sparkling mandarin and caressed by cactus and almond blossoms, layered over a sensuous woody base is sure to turn heads this season. Just remember that less is definitely more when applying it to your wrists for a soft scent of the sunny days. 
ARCONA Cranberry Gommage
This purifying exfoliant cleanses, tones and decongests enlarged pores, leaving them smaller and more refined.
Not only does this award-winning product help protect the skin with it's anti- aging properties of antioxidants, it also reduces free radical damage like air pollutants!
Glytone Age-Defying Vitamin C and E Serum
Rich in antioxidants and designed to visibly reduce signs of premature aging including uneven skin tone (goodbye, tan lines!), this multi-purpose serum is formulated with time-released Vitamins C and E to protect against skin-aging environmental factors and oxidative stress. See fine lines and wrinkles melt away as your skin looks and feels plumper than ever. 
But Wait, There's More! 
That's right, these five products are part of a 14 piece Beauty Bag! Including products from more of your favorites like Juice Beauty, 37 Actives, and more! All yours for FREE with a purchase of $150 or more, but only for a limited time. 
Don't miss out on this bag of surprises. Summer is at its peak, and so is our Beauty Bag for the season during our PREMIER EVENT!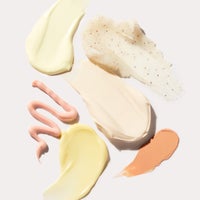 Our team of beauty experts cover everything from skincare to makeup, picking out the most effective products from the best brands and latest trends. Stay up to date on everything beauty with the SkinStore blog, and find all your essentials in one place.