For the past year, men from all around the world have been ditching that clean shaven, smooth as-a-babies-bum-look and switching it up for that rugged layer of manly hair growth sitting on the lower third of the face
So where as many men possibly haven't seen a clear sighting of their chins for a while, it looks like this trend is here to stay. Maybe it's that masculine, mature look it gives that keeps men so keen on growing a beard, or maybe it just looks and feel down right 'cool' to sport a groomed one. Whatever the reason, women keep digging them and men keep styling them, so we feel it's appropriate to share a little bit of a beard guide!
First of all - be patient
Getting some length to your beard and being in the positive to start shaping takes a fair bit of time to begin with, so keep at it. Let it grow on its own for around 4-6 weeks, and try to resist snipping at any odd growing hairs. After 4-6 weeks, you'll be left with an ample amount of beard growth which you can then asses how to groom. You'll also start to get an idea of the style and length you may want from your beard. Then, you can start think about all the tools, products and methods to get that stylish shape!
Analyze your face shape
You might not realize it, but different face shapes can effect the look of your beard, just the same way a haircut or hairstyle can. Those with beards which perfectly compliment their faces have usually analysed their face shape, and groomed their beards to sit within this look. If you aren't too sure, use our bullet points below to help guide you with your growth...
Round Face: You need to give the illusion of length, so keep your beard longer on the bottom, and shorter on the sidesOval Face: You're lucky - you'' suit most styles and shapes!Rectangular Face: Keep the sides fuller and the length shorter, as not to elongate your face shape and highlight the oblong shapeSquare Face: You're looking at a fuller look on the chin, and shorter on the sides.
Learn the art of the trim
After you have gotten over the initial hair growth and kick-starting the length, asses your beard hair regularly and give it weekly trims. A quality trimmer will guarantee the best results, but also keep a pair of scissors and tweezers to hand in case you need to snip or pluck away any stray hairs that have a mind of their own. Then, it comes to learning the steps of the perfect shave.
Reduce that razor burn
Any minor cuts or nicks can make the skin underneath your beard look sore- and not to mention it can give that amateur shaver impression! Invest in the best pre-shave balms and creams for the smoothest shave, avoiding any rough friction or razor burn. Shaving products have come a long way in recent years, with some new sophisticated formulas out there. Use them properly for the closest and smoothest shave of your life.
Make beard oil your BFF
Nothing tames and grooms a beard like regular use of beard oil. There are so many varieties to choose from in today's world, which luckily all come in a range of manly scents. No matter if your beard is wild and unruly, or a smooth shaped trim, an effective beard oil will condition the hairs to make them softer and shinier. A light application also makes the hair look healthier, with that radiant gloss. They're like glossing shampoos, but not men's beards. Some would say an essential!
Train your beard
Although regular trims will maintain your chosen shape and style, it's not the only way to keep your beard in line. A daily smoothing with a comb or beard brush will brush out those knots, detangle any hair twisting, and train them to grow in a downward direction. You can even up the ante with a soft-hold styler which lends some extra sculpting power while taming any flyways. A fine tooth comb will do here - just keep it slick and simple!
For an extensive range of men's beard grooming products, we have you covered. Browse our dedicated page here.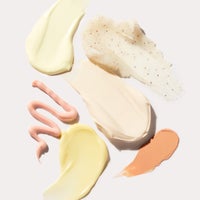 Our team of beauty experts cover everything from skincare to makeup, picking out the most effective products from the best brands and latest trends. Stay up to date on everything beauty with the SkinStore blog, and find all your essentials in one place.