While it's more well known that expecting mothers need to put away their favorite wine, having to nix your trusted skincare products for clean beauty alternatives may come as a real shock to consider during your pregnancy. But all eyes are on your skin products for a good reason. It's common that certain ingredients can be absorbed into your body with your day-to-day beauty routine, and therefore, your baby's body, when you're expecting.
Why You Should Try Clean Beauty During Pregnancy
Most over-the-counter (OTC) body care products are completely safe, but there are a few ingredients that could be harmful to your little one. So here's the good news: You can find a balance between maintaining your mama-to-be glow and protecting your baby without compromising, and just prioritizing cleaner skincare routines with clean beauty switches during pregnancy.
Whether you're looking for a safe product to reverse an unwelcome skin change brought on by pregnancy or you're checking up on the safety of your current regimen, this breakdown of what a healthy pregnancy skin care routine looks like — as well as what specific ingredients to avoid — is for you.
Ingredients to Be Mindful of When Pregnant
Some animal, anecdotal, or case-specific studies have shown some serious fetal effects related to a few common skin care ingredients, according to Healthline. The Food and Drug Administration (FDA)Trusted Source requires cosmetic products to be "safe" based on their specific uses and labeling, but they don't need FDA approval to be sold on the market.
It's not easy to give up your beloved skin care regimen, but we at SkinStore know you'll do anything to protect your little one before, during, and after pregnancy.
Skin Care For Your Little One
On the bright side, you can easily find several pregnancy-safe skin care products to shine with confidence knowing you're making healthier choices for your baby-to-be. Plus, they're also brands for your little one as well!
For more expert advice, you should talk to your OB/GYN or dermatologist for guidance on your specific pregnancy skin-care concerns and goals. Pipette is one of the brands created to give parents a solution that actually works for their babies' sensitive skin, without compromising on safety or sustainability. They do that with ingredients that are gentle, 100% clean, and completely non-toxic.
Pipette believes that biotechnology has the power to change the world. That's why their scientists devote their energy to creating effective, safe skincare that doesn't harm the environment or animals — because our babies and our earth deserve better.
Shop Pipette, and other brands for your baby and you, here at SkinStore.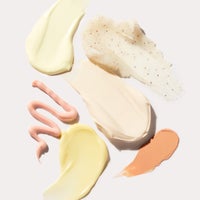 Our team of beauty experts cover everything from skincare to makeup, picking out the most effective products from the best brands and latest trends. Stay up to date on everything beauty with the SkinStore blog, and find all your essentials in one place.