No matter what stage we are at in life, we can all be prone to acne. If you heard that only teenagers suffer from it, well, I'm sorry to say it's truly a myth. Adult acne is a common skin condition that thousands of us suffer from.
Although acne can be troublesome to deal with and truly impact your confidence, you don't have to suffer in silence. Here on SkinStore, we have many treatments for acne and blemishes available, and one of our favorites is the SkinMedica Acne System.
What is the SkinMedica Acne System?
The SkinMedica Acne System is a three-step skincare regimen including a cleanser, toner and moisturizer to help banish blemishes and keep your skin looking clear all year long. Whilst most products like this are purchased separately, this kit makes it super easy to create a tailored skincare routine especially for you. It contains SkinMedica's Acne Treatment Foaming Wash, Acne Treatment Toner and Acne Treatment Lotion.
Part of SkinMedica's Acne Care collection, these products products employ natural, therapeutic antiseptics to destroy bacteria, clean deeply, speed healing, and reduce breakouts on blemish-prone or troubled skin.
What are the benefits of using the SkinMedica Acne System?
Although the SkinMedica Acne System will of course work to clear your skin (which is what we all want, right?), more specifically the benefits of using this bespoke skincare regimen will include:
Clearing the pores

and preventing pores from clogging
Reduction of sebum production to

mattify skin

and reduce oiliness
Promote

normal keratinization

and reduce the number of comedones

Reduction in the number of bacteria

on skin's surface which contributes to acne forming
How do you use the SkinMedica Acne System?
The SkinMedica Acne System is suitable for use morning and night, depending on your skin's condition. If you are suffering heavily with acne, we suggest following these three steps both morning and night.
However, if you are simply wanting to detox your skin and unclog pores, using this kit only as your evening regimen will be sufficient.
Firstly, cleanse our face using the

Acne Treatment Foaming Wash

. This cleanser instantly foams on contact with water, cleaning your skin of impurities while preventing new acne blemishses. Wash off thoroughly.
When your face is dry, pop a couple of drops of the 

Acne Treatment Toner

on a cotton bud and wipe gently over your face. This unique fragrance-free toner combines salicylic acid with other natural antiseptics to reduce clogged pores, suppress inflammation and control future breakouts.
Finally, take the

Acne Treatment Lotion

and apply over your face in upwards motions, avoiding the sensitive eye area. This includes ingredients such as benzoyl peroxide which has the ability to reduce bacteria as well as absorb sebum from the surface of the skin.
Although this kit is highly effective, it also contains moisturizing factors that allow your skin to hydrate itself and prevent the drying out of your complexion.
More SkinMedica products suitable for acne prone skin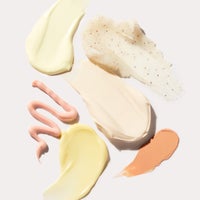 Our team of beauty experts cover everything from skincare to makeup, picking out the most effective products from the best brands and latest trends. Stay up to date on everything beauty with the SkinStore blog, and find all your essentials in one place.