South Africa native Jane Wurwand had a light bulb moment when she moved to the US via England. Salon professionals were lacking quality education, unable to give real women with real skin concerns the advice, support and products they needed. Together with her husband, Jane revolutionzied the salon industry by teaching therapists everything they needed to know and later, launching the skin care line that changed the game: Dermalogica.
The Wurwands would meet former President Barack Obama twice a year to talk about entrepreneurship - this is just the kind of brand we're proud to stock at SkinStore: a collection of straight-talking, problem-solving skin care solutions.
Blah
Oily Skin Solutions
Oily skin, like several other skin concerns starts with genetics. Yep - larger and overactive sebaceous (oil) glands are unfortunately part of the package!
Target the oiliness with Dermalogica's Gentle Cream Exfoliant, a non-abrasive hydroxy acid exfoliation treatment. Follow through with the brand's Dermal Clay Cleanser which uses kaolin and green clay to kick oily skin's butt. The much talked about Charcoal Rescue Face Masque will give oily skin the final one two punch!
Acne Solutions
According to Dermalogica there are four main factors that contribute to the development of acne: overactive sebaceous glands, dead skin cell build-up, bacteria and inflammation.
The excess oil, like a glue, binds unwanted skin cells to the surface, clogging pores and preventing oxygen. The result? A playground for bacteria. Enter swelling, redness, inflammation and therefore... Acne.
To successfully treat, clear and prevent acne, the series of events that lead to its development must be stopped - by regulating the sebaceous glands, encouraging exfoliation, killing bacteria and soothing inflammation.
These are the must-have products to do so:
Aging Solutions
Sun damage, also known as photodamage, is the main contributing factor to wrinkles and hyperpigmentation. Even if exposure is limited to a quick picnic in the park or a brisk walk, it's enough to cause the visible signs of skin aging. Protect your skin with a daily SPF but if the (sun) damage is already done - this is your line of defense:
Uneven Skin Tone Solutions
An uneven skin tone, or hyperpigmentation, is the result of melanin overproduction - either from sun exposure, hormones or post-inflammatory hyperpigmentation (a darkening of skin that's the result of scarring)
You need:
Sensitivity and Redness Solutions
Dry skin is the ultimate precursor to sensitized skin because when skin is dry, it's depleted of its natural protective lipid barrier. This lowers skin's defenses against environmental assaults that can cause a sensitized reaction in skin, such as itching and redness.
Dermalogica's UltraCalming range is specifically designed to combat environmental assault, calm and heal:
Dry Skin Solutions
Dry skin could be the result of many factors: cold winds and low temperatures - which deprive skin of balanced levels of oils, prolonged exposure to the sun (which causes water to evaporate from the skin), forced air heating (because dry air acts like a sponge, soaking up moisture from everything it touches).
Lifestyle choices, from low-fat or fat-free diets to smoking to excess alcohol intake, can also have a negative effect on the skin. Luckily, Dermalogica has thought of everything: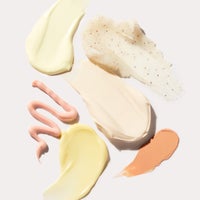 Our team of beauty experts cover everything from skincare to makeup, picking out the most effective products from the best brands and latest trends. Stay up to date on everything beauty with the SkinStore blog, and find all your essentials in one place.