To celebrate the launch of London Fashion Week, let's talk about that 'English Rose' make-up look.
A Fresh Face
The British usually have such fair complexions, from HRH Kate Middleton, to fashion's darling Alexa Chung, to vocal superstar Adele. That fresh-faced look starts with great skin. Load it with water-infusing, hydrating serums but avoid heavy, oil-based creams. Kerstin's Hyaluronic Serum is chock-full of hyaluronic acid, binding and attracting water to the epidermis and keeping it protected.
Rosy Flush
What's an 'English Rose' look without a little rouge on the cheeks and the lips? During the Victorian age in Britain, then Queen Victoria was determined to redeem respect for the monarchy (her predecessors were into debauchery and excessive gambling). For her, wearing visible make-up did not constitute morals so women would resort to pinching their cheeks and biting their lips.
For that just-bitten look, choose Jane Iredale's Just Kissed Kip and Cheek Stain. The long-lasting, non-drying formula delivers a gorgeous, universally pink shade. We also recommend Pur Mineral's Chateu Cheeks Cream Blush in Coy, for an age-defying glow. Blend with BeautyBlender's Beauty Blusher.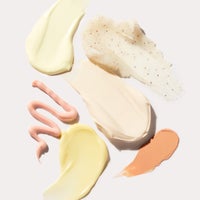 Our team of beauty experts cover everything from skincare to makeup, picking out the most effective products from the best brands and latest trends. Stay up to date on everything beauty with the SkinStore blog, and find all your essentials in one place.