From the fairest to the deepest complexions, all skin tones can experience discoloration and there are several contributing factors. From genetics and history of sun exposure to hormonal fluctuations and more, skin discoloration can appear as uneven skin tone, stubborn brown patches, dark post-acne spots or a dull, dark skin appearance. Yet all skin discoloration has one thing in common: Extra melanin, the brown pigment responsible for one's natural skin color. The sun plays a significant role in the skin's tone as well, since the skin produces melanin as its way of trying to protect itself from the effects of UV light.
Discoloration Defense: The Solution for All Skin Tones
Clinical studies have shown that in just 12 weeks, SkinCeuticals Discoloration Defense reduces the appearance of discoloration (including stubborn brown patches, post-blemish marks and other dark spots) and promotes an overall brighter complexion in Fitzpatrick Skin Types I through IV. In great news for those with deeper skin tones, a recent clinical study found that Discoloration Defense reduces post-blemish-marks an average of 34% in Fitzpatrick Skin Types V and VI as well.
Discoloration Defense is different than other skin-brightening treatments because of its unique blend of potent ingredients that work synergistically to improve the appearance of dark spots and minimize the reoccurrence of discoloration (with continued use). Discoloration Defense may enhance the results achieved with professional treatments for minimizing discoloration, such as chemical peels and lasers.
· 3% tranexamic acid: This next-generation ingredient helps prevent discoloration.
· 1% kojic acid: Naturally derived from certain fungi, this ingredient works to improve skin brightness.
· 5% niacinamide: Also known as vitamin B3, niacinamide helps improve the appearance of existing discoloration.
· HEPES: This acid helps promote the skin's natural exfoliation process.
The importance of an anti-discoloration skincare routine
Discoloration Defense provides significant improvement in all skin tones in as little as 12 weeks on its own, however using this serum twice daily as part of a comprehensive anti-discoloration regimen can enhance results even further.
https://www.youtube.com/watch?v=lzkfIe33bdk&ab_channel=SkinCeuticals
In the morning: Prevent damage caused by environmental aggressors with a topical antioxidant such as SkinCeuticals Phloretin CF (which also helps reduce the appearance of existing discoloration). Apply Discoloration Defense and follow with a broad-spectrum mineral-based sunscreen like SkinCeuticals Physical Fusion UV Defense SPF 50, which features a universal tint that enhances natural skin tone and boosts radiance.
In the evening: Apply Discoloration Defense to clean skin. Follow with SkinCeuticals Retinol 0.5 to help diminish the appearance of fine lines and wrinkles while enhancing the effects of Discoloration Defense.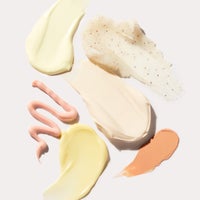 Our team of beauty experts cover everything from skincare to makeup, picking out the most effective products from the best brands and latest trends. Stay up to date on everything beauty with the SkinStore blog, and find all your essentials in one place.