Now is the perfect time to challenge ourselves into receiving the best self-care, for a brighter outlook into the future. See what's trending on social with one of our favorite skincare tool brands, NuFACE! 
Why We Love NuFACE
It's no secret that when it comes to skincare tools, NuFACE is one of our favorite brands. Founded by women, for women, and leading the innovation of skincare tech, NuFACE has been pioneers in the industry for over 30 years and counting. 
Skincare Tech, the New Frontier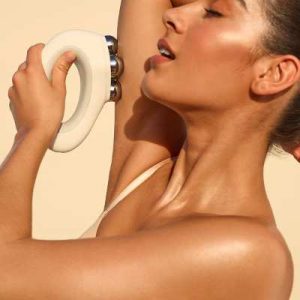 Skincare tech is the category of the beauty industry that incorporates tools and technology advancements that supplement a routine. 
As we get older and more advanced in our skincare regimens, our skin's needs change along with that, the solutions we enact. We either commit to high-impact skincare treatments, visit our dermatology and esthetician offices for procedures, or both.