If you haven't heard, tomorrow is Earth Day! Here at SkinStore, we are huge fans of this holiday because it gives us one more reason to care for our planet and rave about brands that do the same. This year, we'll be celebrating with one of our favorite earth-loving and natural brands, Elemis.
Elemis fuses nature and science to create a very impressive ingredient list that you can feel good about putting on your skin. Their products are based around the desire for clean, healthy skin and routines that not only feel luxurious but also work to target your skin's problem areas. Their collections contain a range of products for your face and body. Complete with bath salts, recovery capsules, and all of the collagen-boosting things your heart desires, it really is an all-around "treat yourself" line. If you're looking for a skin-soothing, soul-soothing addition to your routine, look no further.
In celebration of Earth Day and our love for Elemis, we wanted to bundle some of our favorite products together that are a perfect addition to anyone's skin regimen. Our hand-picked trio is now available as a free gift with purchase when you spend $100. Here's what you'll find inside the ultimate self-care treatment bag.
Skin Nourishing Shower Cream
First, we chose the nourishing shower cream. This is perfect for when you just need that little extra something on an early morning or a relaxing night in. Our friends over at Elemis describe this as a "milk protein cocoon for the skin," and we couldn't have said it better ourselves.
It lathers on almost like a lotion and settles in like a gentle foaming cleanser. This is perfect for dry winter skin, sunburnt vacation skin, or really any skin at all. It smells great and feels even better. Leaving your skin soothed and moisturized, this shower cream is almost enough on its own, but we couldn't choose just one.
Gentle Face Exfoliator
If you come here often, you know that exfoliating isn't always an easy game to play. However, we cannot say enough about this soothing gommage. It cleans and replenishes your skin just the right amount without stripping it of any of its needed natural oils and barriers.
If you have sensitive skin and are still not convinced about physical exfoliating, our favorite way to use this product is by applying it as a mask, leaving it on for a few minutes and then rinsing with a washcloth, just like the one included in this gift set. This way, you get the benefits of exfoliating without worrying about irritating your skin. However, this product is gentle enough with its rose and cucumber extracts that you could also massage it into your face with no worries whatsoever.
Pro-Collagen Marine Cream
Last but certainly not least, a cult favorite for good reason, Elemis' Pro-Collagen Marine Cream is the day cream of dreams. This powerful yet calming anti-wrinkle cream aids in lifting and boosting collagen.
This cream will deliver results within 15 days of use and is loaded with essential ingredients to prevent and protect damage to the skin caused by free radicals, pollution and the everyday stresses of life. This product is best used on top of a base moisturizer, or on its own as a moisturizer if your skin type is on the oily side.
The products in this gift set come in an adorable travel bag, perfect for taking all of your favorite treatments with you on the go!
These sets are only around while supplies last, so go get them before they're gone!
Looking for something to complement your set? Check out the rest of the Elemis line on SkinStore.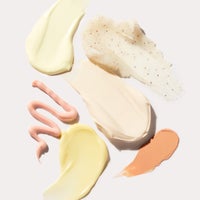 Our team of beauty experts cover everything from skincare to makeup, picking out the most effective products from the best brands and latest trends. Stay up to date on everything beauty with the SkinStore blog, and find all your essentials in one place.