If you are new to ReFa, Japan's No#1 beauty tool, then the shapes alone will give you something to talk about. But while these masterfully crafted devices resemble sex toys, their benefits are way better.
The benefits of kneading
So our bodies naturally emit low electric currents that facilitate the circulation that keeps our skin healthy. Sadly the aging process slows down this circulation down, causing loss of firmness and elasticity. The good news is that the ReFa Carat Rollers were made to help your skin spring back to life, kneading it and improving your squeezability by delivering microcurrents into your skin with two platinum-coated rollers. The best part? All ReFa devices are solar-powered - no more tripping over wires or remembering to charge your tool!
Choose the ReFa CARAT Platinum Roller for larger areas, such as the jawline, waist and inner thighs, and use the ReFa S CARAT Platinum Electronic Roller to target areas such as smile lines and crows feet.
ReFa is designed to bring manual lymphatic drainage massages home, gently inducing natural drainage of a lymph. You work your facial muscles all day, draw a long bath and give your complexion some love. No need to worry if you drop your device in the tub because ReFa tools are waterproof!
Exquisite Japanese craft
ReFa rollers are coated in brilliant platinum, making them compatible for even the most sensitive of skin types. Masterfully created to fit the unique curves and contours of our face and bodies, ReFa tools are created with a painstakingly detailed approach. Each device is a work of art.
Roll your way to ultimate radiance with the ReFa I Style, made with Swarovski crystals. This style firms the skin by replicating a massage 'tapping' technique to awaken and relax nerves. The rhythmical and comforting stimulation evens your skin texture and helps beautifully tighten and tone your skin.
Grab the ReFa O Style to delay the visible signs of aging. This roller gently replicates the comfortable pushing and drainage manipulations or "Point Drainage*" of a professional esthetician, made possible with a beautiful lotus-cut, 840-facet multi-fit roller. A gentle touch reaches throughout the skin, drawing it in to create a lively smile and expressive beauty.
Next level skincare
Tackle a multitude of skincare woes with the ReFa Expression High Tension Mask; an innovative face mask that moulds to the contours of your face for maximum delivery of beneficial ingredients that help alleviate dryness, improve firmness and minimise uneven textures.
Specially designed with double hooks to attach to the ears, the sheet mask covers a wider surface area than traditional treatments, reaching down to the chin and neck. Saturated with age-defying peptides and nourishing botanical extracts, it infuses skin with a triple-layered moisture complex and works to enhance natural levels of elasticity for a a smoother surface layer and visibly reduced wrinkles.
Suitable for all skin types, the refreshing mask leaves skin feeling soft, supple and hydrated with a renewed radiance. Due to it's secure fitting, the treatment can be used in conjunction with the award-winning ReFa massage devices for superior results.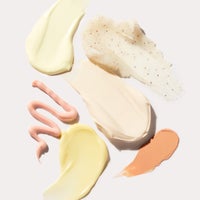 Our team of beauty experts cover everything from skincare to makeup, picking out the most effective products from the best brands and latest trends. Stay up to date on everything beauty with the SkinStore blog, and find all your essentials in one place.