As the beauty industry inches more and more towards a completely natural skin care routine, TONYMOLY is at the head of this revolution. Born in 2006 in Seoul, Korea the brand quickly took off as a leader in Korean skin care.
A skin care pioneer
Using powerful ingredients and innovative technology, TONYMOLY became a leader in not only Korean skin care but the journey to a more natural skin care ritual as well.
Speaking of innovative technology, TONYMOLY has natural ingredients and self-heating into one detoxifying face mask. Their Egg Pore Blackhead Steam Balm contains charcoal powder and sea salt that work together to draw out the toxins and pollutants in your skin. Vitamin E and egg yolk replenish your skin's moisture levels helping to even out and firm your complexion.
Snailing their way into skin care
It's not necessarily what you think. TONYMOLY has more than established itself as a dependable brand when it comes to natural skincare free of parabens and sulfates. The Timeless Ferment Snail Eye Mask uses snail mucin extract to treat the delicate area under the eyes. Delivering intense hydration and firming anti-aging effects with gold tea ferment as a companion, these hydrogel eye masks will leave your under-eyes feeling soft and smooth.
A twist on the traditional face mask
You've been told that a mask a week can do miracles for your skin in the long run, but did you ever think about giving extra attention to that feature planted in the middle of your face? Allow us to introduce you to Tako Pore One Shot Nose Masks.
Ever have those days where the oil overgenerously flows from your pores, or worse, your pores are so clogged up that it looks the surface of the moon? This is where TONMOLY's detoxing nose masks come in. Working to unclog pores and reduce shine, this mask also uses a suction method to deeply clean out toxins, impurities and dirt from the pores.
Using an exclusive Anti-Sebum Complex, dead sea salt and Madagascar mud, this nose mask will leave your nose feeling hydrated, brightened, clean, and tightened with smaller pores!
If you haven't jumped on the natural skin care bandwagon yet, now is the time and TONYMOLY is the perfect place to start! Discover more TONYMOLY favorites on our SkinStore website today!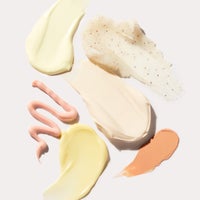 Our team of beauty experts cover everything from skincare to makeup, picking out the most effective products from the best brands and latest trends. Stay up to date on everything beauty with the SkinStore blog, and find all your essentials in one place.