Last week, Kourtney Kardashian took to Twitter to share one of her secrets to beautiful skin. It appears that Kourtney - current ambassador for skincare brand Manuka Doctor - can't get enough of the award-winning Manuka Doctor ApiRefine Illusionist Rapid Lift Mask. Made with purifed Bee Venom, Maunka Honey and a concoction of skin-loving ingredients, we're sharing with you today why we couldn't agree more with Kourtney...
Firstly, those of you who are fans of Kourtney and the rest of the Kardashian clan will know that she is very open about her loving relationship with Manuka Honey. The brand ambassador is an outspoken and avid fan of all things natural and organic, who has discussed many times about how she only learned about Manuka Doctor products after she posted about her passion for manuka honey on her app and website.
Since then, she can't rave about the brand and the products enough.
As it seems there is no better ambassador for the brand, it's been informative for other Maunka Honey fans to see which products Kourtney swears by the most. And it seems the ApiRefine Illusionist Rapid Lift Mask is one of her favorites! If its good enough for KK, it's good enough for us....
Here are a few notes on the product we found ourselves as to why it's much loved:
The mask is clinically proven to minimize the look of wrinkles within just 10 minutes of application.
Fast-action results due to the advanced anti-ageing face mask containing ingredients extracted straight from the hive, including Purified Bee Venom™ and Manuka Honey
Bee Venom and Manuka Honey simultaneously work together to boost moisture levels and skin elasticity.
Enriched with Chicory Root and Shea Butter, the mask stimulates natural collagen synthesis, for a smoother and more even looking complexion
The natural ingredients infused are all effective for providing a plumping effect.
After regular use, pores look minimized, and skin feels nourished and rejuvenated.
To check out the full Manuka Doctor range, visit their dedicated page at SkinStore.com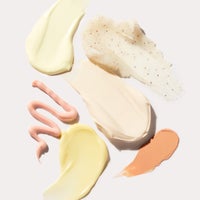 Our team of beauty experts cover everything from skincare to makeup, picking out the most effective products from the best brands and latest trends. Stay up to date on everything beauty with the SkinStore blog, and find all your essentials in one place.