In recent years sugar has gone seriously out of fashion. Where fat was once the enemy, it has long since been replaced by sweet sugar. Well known personalities have written books on how to give it up and skin care enthusiasts have sworn it off in a bid to achieve flawless complexions.
When applied topically however, sugar does serve skin care benefits.
Sugar gives you softer skin
Sugar is a natural humectant, which means it draws moisture from the environment and locks it into the skin. By applying products with sugar or sugar derivatives, your skin stays moisturized and smooth.
Sugar can prevent aging
Sugar is a natural source of glycolic acid, an alpha hydroxy acid (AHA) that permeates the deepest layers of the skin breaks down the "glue" that binds skin cells together. This stimulates cell regeneration and encourages new skin cells and thus younger-looking skin. Glycolic acid can be used to treat sun-damaged and aging skin.
Sugar can balance the skin
As well as making an excellent exfoliant, sugar's glycolic and alpha-hydroxy acid contents help to maintain your skin's equilibrium - it won't become too dry or too oily so you're left with a naturally radiant glow!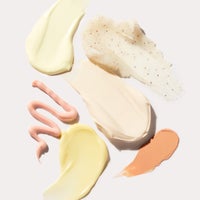 Our team of beauty experts cover everything from skincare to makeup, picking out the most effective products from the best brands and latest trends. Stay up to date on everything beauty with the SkinStore blog, and find all your essentials in one place.