Wrinkles and dark spots are two of the most common visible signs of aging, and both are made worse by daily aggressors like UV rays, pollution or hormonal fluctuations. Rather than having to depend on multiple products or choose between which concern to prioritize, Vichy's new multitasking LiftActiv Specialist B3 serum addresses both—helping to deliver a more youthful complexion.  
 This potent dual-action serum helps to reduce the look of wrinkles and dark spots in just eight weeks (in one simple step!). It owes its effectiveness to a unique blend of ingredients that work together to target dark spots and wrinkles in different ways for optimal results. The star is 5% niacinamide, which has been found to have a myriad of anti-aging benefits for the skin. Also known as vitamin B3, niacinamide has been shown to help fade the appearance of dark spots, and it may also help reinforce the skin barrier to reduce moisture loss, which aids in smoothing the appearance of fine lines and wrinkles. 
 Glycolic acid is another effective, skin-enhancing addition to LiftActiv Specialist B3 Serum. This alpha-hydroxy acid provides gentle exfoliation that helps reduce the build-up of dull, dead skin cells. This ingredient works to refresh the skin's surface and its exfoliating action also helps reveal a more even skin tone. 
 Although not an exfoliating acid, this formula includes tranexamic acid. This amino acid has a long history of dermatological use and is a derivative that works to reduce skin discoloration. 
 Finally, LiftActiv Specialist B3 Serum's plant-based peptides add to its anti-aging power. These short fragments of naturally derived proteins enhance the feeling of skin firmness to improve the appearance of fine lines and wrinkles. 
 Beyond its effective ingredients for improving the look of wrinkles and dark spots, LiftActiv Specialist B3 Serum is suitable for sensitive skin and all skin tones, dermatologist-tested for safety, allergy-tested and fragrance free. Best of all, in a dermatologist-measured clinical study, wrinkles appear reduced and dark spots are visibly faded after just eight weeks of use. Plus, consumer testing shows 85% of people agree overall skin appearance looks improved and 78% of people agree their skin tone looks more even. 
 Your daily Vichy regimen for wrinkles and dark spots:
To make the most of Vichy's LiftActiv Specialist B3 Serum benefits, it's best to use it as part of a comprehensive skincare routine that targets wrinkles and dark spots. 
In the morning and evening after cleansing, start with LiftActiv Specialist B3 Serum. Turn the bottle upside down, gently squeeze the applicator tip to dispense the precise dose of two to three drops into your palm and apply to the entire face.
 Follow with the Peptide-C Ampoule Serum to protect skin from damaging free radicals that worsen dark spots and further target fine lines, wrinkles and loss of firmness while enhancing skin radiance. 
Finish your morning routine with the anti-aging Peptide-C Broad-Spectrum SPF 30, which features plant-based peptides, vitamin C and mineral-rich Vichy Volcanic Water for rejuvenating, protective and soothing benefits. (You can also use the LiftActiv Peptide-C followed by your sunscreen of choice.) 
In the evening, use the LiftActiv Peptide-C (without SPF) for overnight skin-brightening, repair and rejuvenation.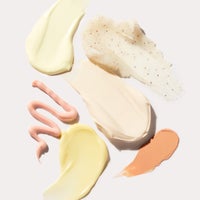 Our team of beauty experts cover everything from skincare to makeup, picking out the most effective products from the best brands and latest trends. Stay up to date on everything beauty with the SkinStore blog, and find all your essentials in one place.