Do you know what's really damaging your skin?
Once upon a time, the sun was the primary cause of skin damage—or so we thought. In recent years, research has delved deeper into the effects that environment and lifestyle have on our skin—and we now know that there are many other factors that contribute to concerns such as premature aging, sensitivity, dryness and more.
Daily use of sunscreen helps prevent the damage caused by UV rays, but other environmental factors can have both short- and long-term effects on the skin. Here are a few which have detrimental results:
Pollution
Pollution, for one, is a major source of free radicals, while temperature and humidity can have an impact on the skin barrier, in turn leading to increased sensitivity. All of these external aggressors have a cumulative effect that can cause skin changes such as dryness, discoloration, fine lines and wrinkles.

Bad Lifestyle Habits 
Damage can also be accelerated by lifestyle and bad habits. Stress and fatigue lead to changes within the body that have a visible effect on the skin. A poor diet that lacks the vital nutrients the body and the skin need takes a toll by preventing the skin from functioning optimally. Even more, smoking increases exposure to free radicals and drinking alcohol dehydrates the skin and the body as a whole.
A combination of these factors can result in a dull complexion, enlarged pores, acne, sensitivity and premature signs of aging.
To offset potential environmental damage, it's essential to supplement the skin with minerals and hydration that are either lacking or depleted over the course of the day. Minerals are especially important since they are not naturally produced by the body, which means they must be supplied internally through food or topically via skincare. Research has shown that minerals have an effect on the skin barrier, and play a vital role in healing, antioxidant protection, hydration, skin regeneration and more.
Vichy's latest skincare innovation, Mineral 89 Fortifying & Hydrating Daily Skin Booster, is designed to deliver the minerals and hydration the skin needs to defend itself against environmental damage. Formulated with an unprecedented 89% Vichy Mineralizing Water sourced from French volcanoes, this pure primary ingredient supplies the skin with 15 essential minerals that promote optimal skin function. This clear, lightweight get also features hyaluronic acid, which provides long-lasting moisture that plumps the skin and lends a healthy, radiant glow.
Other Reasons Why We Love It
Formulated with only 11 ingredients and without oil, fragrance, silicone, parabens or alcohol, Mineral 89 represents a new way to supplement the skin with much-needed minerals and moisture.
Dermatologist-tested, allergy-tested and suitable for all skin types (including sensitive), it's the daily boost skin needs to stand up to environmental damage both on its own and as part of any skincare regimen.
If you want to know a little more about why this skin booster is fast becoming one of the most ground-breaking products for hydrating skin, there's a few key pointers below: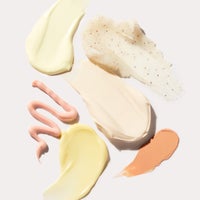 Our team of beauty experts cover everything from skincare to makeup, picking out the most effective products from the best brands and latest trends. Stay up to date on everything beauty with the SkinStore blog, and find all your essentials in one place.