Every one wants thicker, fuller feeling hair, right? For those of you who didn't catch our recent Grow Gorgeous trial blog post, our SkinStore Merchandiser Emily Wrenshall has taken on the Hair Density Nutrients Trial.
You can read all about it here, as she prepares to test out the newest and most-talked about hair supplements for a 3 months period.
We caught up with Emily 8 weeks into the trial for her Grow Gorgeous review, to see how she was finding taking the supplements (3 capsules per day) and what extent of improvement can be seen at the eight week mark.
8 Weeks In
"For the first few weeks, I didn't see too much happen, but I continued to take the three capsules a day as instructed. However, it was around week 4/5 when I was washing my hair, I noticed a slightly thicker feeling right at my roots when massaging in my shampoo. Week by week since then, I've been noticing that when running my fingers through my hair, I'm starting to feel that my hair is getting much thicker. Upon appearance it isn't so noticeable, more so when I feel it myself."
A few other observations Emily noted around the 7/8 week time frame are detailed below:
Hair seemed to respond easier to styling, feeling much more manageable
Noticeable improvement to the length, seeing speedier growth after just 6 weeks
Feeling a little bit thicker and longer in length, Emily doesn't feel the need to rely on extensions for adding volume
Thoughts So Far:
"I'm actually surprised to have noticed an improvement so soon. I was expecting to see some form of result by the 3 month mark, but wasn't hopeful of seeing any improvement with growth or density before then. I really can feel the difference! Now I'm just looking forward to seeing the difference when I finish the supplements in another 4 weeks!"
If Emily's review so far has excited you, you may also want to read our previous trial, which two of our beauty members took on to trial the Grow Gorgeous Hair Density Serum. Go check this out too - brilliant results were found!
Have you tried any of the Grow Gorgeous products? Review your favourites on site to be in with a chance of winning a 6 month supply of your favorite Grow Gorgeous product.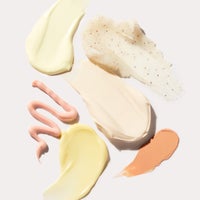 Our team of beauty experts cover everything from skincare to makeup, picking out the most effective products from the best brands and latest trends. Stay up to date on everything beauty with the SkinStore blog, and find all your essentials in one place.