As much as us beauty product loving ladies swoon over all our potions and lotions, sometimes we just want that one multi-tasking product. Whether it's for holidays, long distance travelling or just everyday beauty, one hero product that ticks all the boxes can act as our savior.
Introducing Divine Pommades Natures Remedy Balm, otherwise known to us as The Multi-Purpose Balm. This 97% natural formula balm is a world-wide favorite - even amongst celebrities - for it's antiseptic, antibacterial and anti-inflammatory properties.
As its benefits are endless, we've compiled them into a handy list for you so you can sample a snapshot of all it's uses...
Anti-inflammatory ingredients to soothe
Enhances skin's resilience
Packed with natural Bezoin, Clove and Nutmeg to reduce inflammation
Diminishes likelihood of scarring
Calms psoriasis
Treats Eczema
Soothes and treats itches, bites and grazes
Cools and repairs sunburnt skin
Hydrates dry skin
Acts as a moisturizer for face and body
Treats chapped lips
Smoothes over cracked cuticles
Relieves tightness of the skin
Phew - the list is endless! As you can tell, this little pot packed with essential oils is a hero product which treats a multitude of beauty sins, and one pot really does last forever. It's thick, nourishing salve texture means a little bit of product goes a long way.
In case you need convincing about why we love this balm so much, here's what some of our favorite American celebrities are saying about this 'do-all' wonder balm...
I was brought up using Pommade Divine, and now I use it on my daughter. It's a fantastic product that I always have in my house - Sienna Miller
The above quote from Sienna Miller confirms just how safe, natural and gentle it is to use on anybody, from babies to older skins. Designer Jemma Kidd also agrees with it's all-round family use for a range of different scenarios:
It's a staple in our house. We use it for any knocks, scrapes and grazes - Jemma Kidd<%
You can find this incredible multi-purpose balm ready to shop here.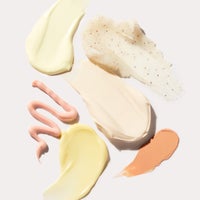 Our team of beauty experts cover everything from skincare to makeup, picking out the most effective products from the best brands and latest trends. Stay up to date on everything beauty with the SkinStore blog, and find all your essentials in one place.