SkinCeuticals' C E Ferulic has received countless awards and accolades (in addition to garnering a cult following) since its debut in 2005—but we don't like to play favorites when it comes to the brand's vitamin C topical antioxidant serums! C E Ferulic's younger sibling, Phloretin CF, has made a name for itself since its introduction in 2008—and this vitamin C serum offers all the advanced antioxidant protection SkinCeuticals has become known for while providing a unique set of benefits.
While C E Ferulic is the ideal topical antioxidant for fine lines, wrinkles, loss of firmness and skin brightening in normal dry and sensitive skin types, Phloretin CF may be a better choice for normal, oily and combination skin experiencing discoloration along with visible signs of aging. Both of these topical antioxidants are formulated with L-ascorbic acid (the purest form of vitamin C) and ferulic acid, but the addition of phloretin is what makes Phloretin CF unique.
Phloretin is a natural antioxidant derived from apples, pears and other plants. In addition to neutralizing free radicals generated by UV rays, infrared radiation (IRA) and ozone pollution, phloretin has been shown to enhance the action of other antioxidants, improve the appearance of uneven skin tone and help minimize the look of sun-induced damage.
Phloretin CF plays a key role in any skincare regimen designed to improve the appearance of discoloration. Consider this daily topical antioxidant your first step in getting your skin back on a healthy-looking, even-toned path—and a comprehensive anti-discoloration routine can help amplify its results. Here, three additional products to consider that can help you achieve your goals.
AM/PM: SkinCeuticals Discoloration Defense
A lightweight, layerable, daily-wear serum, Discoloration Defense is clinically proven to reduce the appearance of visible discoloration, including hard-to-improve forms such as stubborn brown patches, post-inflammatory hyperpigmentation (PIH) and melasma.
Paraben-, fragrance-, gluten-, silicone- and hydroquinone-free, Discoloration Defense features 3% tranexamic acid, 1% kojic acid, 5% niacinamide and 5% HEPES (a sulfonic acid that promotes the skin's natural exfoliation process). This potent cocktail of anti-discoloration ingredients works synergistically to promote even skin tone, help prevent new dark spots from forming, reduce the appearance of discoloration and improve skin brightness—and improvement can be seen in as little as two weeks.
AM: SkinCeuticals Physical Fusion UV Defense SPF 50
A 100%-mineral tinted fluid, this daily sunscreen is suitable for all skin types and instantly helps improve the appearance of uneven skin tone while protecting the skin from further discoloration-inducing damage.
Featuring micro-fine zinc oxide (Z-Cote®) and titanium dioxide to provide broad-spectrum protection against UVA/UVB rays, this ultra-sheer, non-irritating formula is infused with artemia salina to enhance the skin's natural defenses against UV- and heat-induced stress, plus translucent color spheres that help even out skin tone and boost skin's radiance upon application. With a paraben- and fragrance-free non-comedogenic formula that's ideal for all skin types (including sensitive), this lightweight, water-resistant fluid provides a touch of coverage and leaves skin with a soft, radiant finish—and no white cast.
PM: Retinol 0.3, 0.5 or 1.0
Retinol is an integral ingredient when targeting skin discoloration. SkinCeuticals offers three retinol concentrations to address the needs of various skin types, and each concentration features an advanced encapsulation system and a soothing complex of bisabolol and boswellia serrata extract. The key for maximum retinol results with minimal side effects is starting slow, and those new to this ingredient should begin by applying Retinol 0.3 once or twice a week before increasing frequency of use as the skin builds tolerance.
Experienced retinol users can generally tolerate a higher concentration. Once your skin is comfortable with Retinol 0.3, you may be ready to step up to Retinol 0.5. (This concentration can also be used by "first-timers" with resistant skin that rarely experiences irritation, and those whose skin has shown to be less tolerant of higher retinol concentrations.) SkinCeuticals' maximum strength Retinol 1.0 is best for skin that has been preconditioned with Retinol 0.5 or has a higher retinol tolerance, as well as those switching from a prescription-based retinol product.
With the proper skincare routine, getting radiant, even-toned skin is easier than you think. A combination of Phloretin CF to help prevent the environmental damage that can lead to uneven skin tone, a targeted treatment such as Discoloration Defense to correct visible pigmentation, a nighttime retinol product and a broad-spectrum daily sunscreen that protects the skin from UV damage is a sure-fire way to put your best face forward.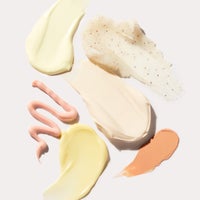 Our team of beauty experts cover everything from skincare to makeup, picking out the most effective products from the best brands and latest trends. Stay up to date on everything beauty with the SkinStore blog, and find all your essentials in one place.