Ever thought of having a night serum that regenerates your skin and puts you to sleep? Maybe with a soothing scent like lavender?
Introducing the innovative genius of Dermalogica's Sound Sleep Cocoon. A gel-cream that transforms your skin in the midnight hours by optimizing skin-recovery.
Infused with motion-activated essential fragrances of French lavender, sandalwood and patchouli, this trio works together with tamarind seed extract to send you into a deep, restful sleep and helps to envelop the skin in a cocoon of soft and hydrating nourishment. This team of extracts allows you to not only wake up feeling refreshed and rested but definitely look the part as well!
Part of the genius behind this product is that rested skin equals happy skin! The better and deeper you are able to sleep at night, the better your skin is able to regenerate and restore itself from daily free radical and environmental impurity damage.
Dermalogica Sound Sleep Cocoon helps this process by sending you into a deep, relaxing sleep that allows your body to repair, restore, and regenerate your skin cells from the free radical damage of the day before!
As you sleep, Sound Sleep Cocoon works to reduce fatigued skin and restores vitality! Plus, this creamy serum visibly increases your complexion's radiance. So, perhaps, you may be able to take claim of the phrase, "I woke up like this."
This soothing gel-cream with its lulling lavender scent will send you to sleep, all you have to do is massage it in to activate its motion-activated essential scents. Whether you're an insomniac who just wants to catch some Zs, or you're a Jane Doe with insomni-atic skin, Dermalogica Sound Sleep Cocoon will work miracles on your complexion either way! What are you waiting for?
Discover more Dermalogica on our website at SkinStore.com.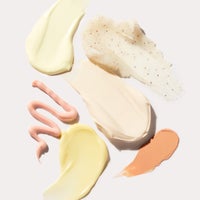 Our team of beauty experts cover everything from skincare to makeup, picking out the most effective products from the best brands and latest trends. Stay up to date on everything beauty with the SkinStore blog, and find all your essentials in one place.