Whether you want to believe it or not, some old-fashion TLC with face masks and peels can do miracles for your face.
What are the benefits of a face mask or peel?
A good mask can kickstart your other skincare products, and a good peel can dramatically improve your skin's texture and overall tone. If you haven't added one to your regimen yet, here are our favorites to give you an idea of where to start!
Face masks draw out impurities and detoxify your face
Aside from feeling amazing on your face, masks have a myriad of benefits including pulling out the toxins from the day. Clay masks do a wonderful job at drawing out environmental toxins such as Omorovicza Deep Cleansing Mask with calcium and magnesium to help revitalize the complexion. Enriched with Hungarian Moor Mud this mask leaves the face feeling and looking brightened and refreshed.
Peels provide gentle exfoliation to retexture the complexion
Whether they tickle your face a little bit, or you're pretty sure the first few layers of your face are getting ready to burn off, peels can do a lot when it comes to improving the texture of your face.
At-home chemical peels are meant to provide gentle exfoliation that gradually improves skin's evenness and helps to diminish the appearance of pores and fine lines. Dr. Dennis Gross Skincare Alpha Beta Universal Daily Peel is a peel gentle enough to use on a daily basis with both alpha and beta hydroxy acids that leave the skin renewed, refreshed, and protected. Enriched with Vitamin A, C, and E to help balance the skin and neutralize free radicals.
No need to choose between the two, they both do amazing things, and in some cases the right mask or peel can be a jack-of-all-trades and do both! Discover more face masks and peels on our SkinStore website!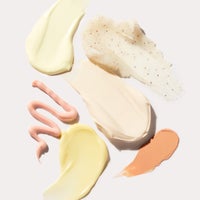 Our team of beauty experts cover everything from skincare to makeup, picking out the most effective products from the best brands and latest trends. Stay up to date on everything beauty with the SkinStore blog, and find all your essentials in one place.