The problem
Are you the sensitive type? Does your skin feel prickly after using certain products and/or tight after cleansing? Put down the irritants and listen. When skin is inflamed, you're usually met with redness as blood rushes to the area with oxygen and immune cells to repair some of the damage. It can all be caused by a number of things from wind and sunburn, overwashing, anti-aging ingredients, such as retinol, or stress. find chemistry
The solution
Soothe chapping and rawness with the healing duo of La Roche Posay's Toleriane and DCL's Ultra-Comfort Cream, two moisturizing products that we recommend to desensitize the skin.
Start with La Roche Posay's Toleriane, a lightweight, everyday moisturizer that's so kind, even rosacea and eczema sufferers will feel relieved. Harnessing the power of squalane and glycerin to moisturize and protect, thermal spring water to hydrate and shea butter to replenish, this dermatologist-backed cream provides immediate comfort.
DCL's Ultra-Comfort Cream is seriously soothing, loaded with essential fatty acids to reinforce your skin's protective moisture barrier, and ingredients like marine algae and Canadian willow herb to relieve redness.
This ultra-repairing threapy completely comforts even the most aggravated skin, including those with rosacea, psoriasis and eczema. We recommend using this as a spot treatment, or as your nighttime moisturizer for peace and protection.
Better together
Combat daily discomfort with the featherweight combination of La Roche Posay's Toleriane and DCL's Ultra-Comfort Cream.
Discover skin as plump and juicy as a ripe peach!
Got a different skin concern? Explore our other formulas.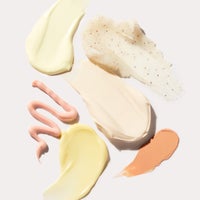 Our team of beauty experts cover everything from skincare to makeup, picking out the most effective products from the best brands and latest trends. Stay up to date on everything beauty with the SkinStore blog, and find all your essentials in one place.