The following blog is a feature of one of our SkinStore Experts, Elizabeth Donat. For more insights from beauty professionals in the beauty industry, please check out our SkinStore Experts page and our featured estheticians on site! 
High Impact with PMD Clean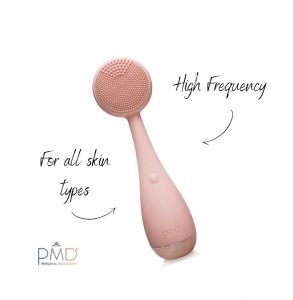 The first step to any advanced anti-aging routine is a thorough cleansing. This is why you need a cleansing tool that'll buff away dirt, oil, and free radicals while giving your skin an extra boost. 
Use your favorite cleanser, or kickstart your dual cleanse regimen, with this awesome silicone cleansing tool from PMD.  Using ultra-hygienic silicone, this cleanser is odor-resistant, antibacterial, hypoallergenic, and waterproof. Plus, their hassle-free brush head never needs replacing.
You cannot beat its efficiency and effectiveness: 7,000 vibrations per minute. It will also firm and lift the skin. Every person needs a cleansing tool in their arsenal.
Plus, it comes in so many colors!
Train Your Skin with NuFACE
Ever wonder why some of the celebrities that you love look like they never age? Their secret is microcurrent. Specifically, microcurrent technology!
Get the benefits of the microcurrent facials that all of the celebrities receive, right at your fingertips with NuFACE. Microcurrent technology will give you an instant lift and train your skin and facial muscles to be tighter and healthier – it's like a workout for your face without any sweating at all!
It smoothes wrinkles and helps product penetration so you will get the most out of your skincare products.  You will always look well-rested, firm and glowing when you have a tool like this on your beauty counter. 
Reverse Time with TriPollar 
It wasn't too long ago that you could only get RF treatments in a doctor's office. Now, you can treat your skin in the comfort of your own home with powerful and effective RF technology. 
RF technology helps your skin to produce its own collagen which will bring firmness, suppleness and strength back to your skin.  Stop and reverse the hands of time with TriPollar's RF technology.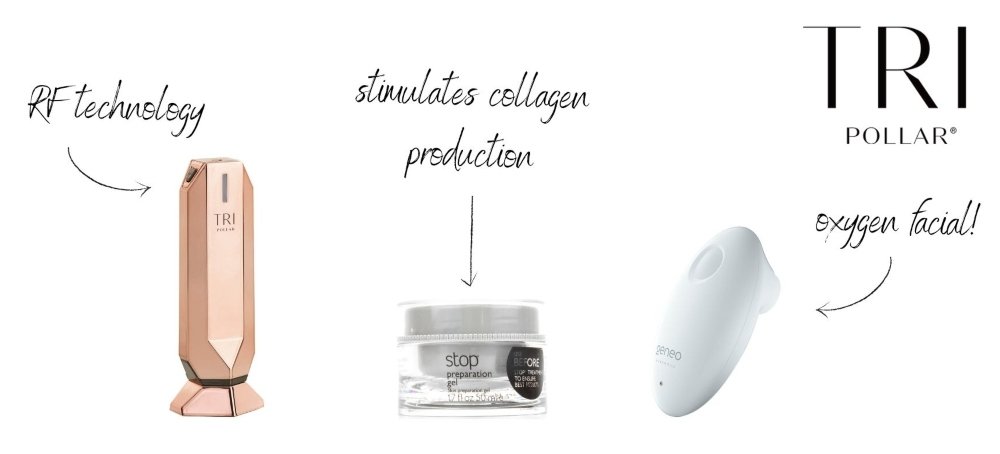 Oxygen facials, like the ones you can get from the TriPollar Geneo devices, are amazing for brightening the skin, keeping pores clean, and giving you an instant glow.  When your skin looks dull and feels tired and lackluster, oxygen treatments will transform your skin almost instantly.