June is Acne Awareness Month, and here at SkinStore, we're celebrating by offering as much expert help towards acne as possible. It doesn't matter if you're a teen suffering hormonal breakouts, or you're in your forties and experiencing surprise clusters of un-welcomed spots. Acne can arrived at any age, and we've all experience how tough it can be to clear.
One of the method's we've been exploring lately includes a brand with natural properties: introducing skyn ICELAND and their blemish range.
The Stress-Free Skincare Brand
skyn ICELAND's mission is to promote a stress-free life, balanced with beauty and wellness. Focusing on de-stressing products and solutions for your breakouts (as well as baggy eyes and dehydrated, dull skin), this brand aims to help you look and feel stress free. All of the products in the skyn ICELAND range only contain natural ingredients sourced from Iceland itself.
Blemish Dots 
skyn ICELAND's Blemish Dots are a widely raved about spot treatment, recently scooping the award for Best Acne Product in the Refinery29 Beauty Innovator Awards.
Blemish Dots flood the skin with a continuous flow of advanced blemish-fighting ingredients for fast and effective breakout relief, literally within hours. Formulated to rapidly shrink blemishes and soothe irritation, they absorb any excess oil and curb spreading any acne-causing bacteria. They come in the form of innovative see-through stickers, packed with a potent blend of natural antibacterials including salicylic acid and tea tree oil, calming anti-inflammatories, and detoxifying actives.
Other natural ingredients include Volcanic Ash, Glacier Water and Willow Herb.
Each single-use patch adheres to skin and stays-put to deliver continuous pore-purifying benefits. Great for overnight use, and you can easily wear one, or two, or three patches to bed!
Anti Blemish Gel
Since stress can cause an increase in oil production and breakouts, skyn ICELAND have created a powerful spot treatment to diminish blemishes, yet avoiding causing any dry, flaky patches. Packed with powerful anti-inflammatories to help kill bacteria and calm infections, you simply dab onto blemishes whenever needed - and watch the blemishes disappear almost magically!
Formulated to be highly moisturizing and super-soothing, Anti-Blemish Gel targets problem areas without drying or irritating inflamed skin. Contains natural Willow Bark to soothes irritation and promote antibacterial protection, Water Lily to help relieve inflamed skin, and Grapeseed Extract for antioxidant protection.
June see's the start of Acne Awareness Month, and here we explore treating acne the natural way with skyn ICELAND.
For the full range of natural skincare from skyn ICELAND, check out the collection here.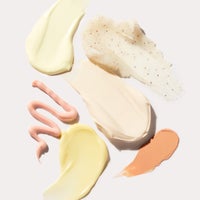 Our team of beauty experts cover everything from skincare to makeup, picking out the most effective products from the best brands and latest trends. Stay up to date on everything beauty with the SkinStore blog, and find all your essentials in one place.