Keep your complexion pristine morning and night with the La Roche-Posay Toleriane Cleanser. Formulated with Ceramide-3 and La Roche-Posay's exclusive Prebiotic Thermal Water, this face wash gently removes makeup and impurities while keeping moisture retained. Glycerin and niacinamide fortify the skin's protective barrier, maintain pH balance, and deliver hydration. A milky texture that works up to a smooth lather leaves skin feeling soothed and refreshed. Good for use on normal, dry and sensitive skin types and dermatologist tested and non-comedogenic, this cleanser is also free from soap, oil, parabens, sulfates, and fragrances.
This water-activated formula makes it safe and simple to cleanse complexions irritated by eczema, rosacea, or acquired sensitivity. The rich lather rinses away easily to keep skin from becoming irritated or overly dry. Great for combination to oily intolerant skin types, it's free from fragrances, preservatives, and parabens.
Making the most of its minimal ingredients and fragrance, the La Roche-Posay Effaclar Purifying Foaming Cleanser delivers thorough cleansing with high tolerance foaming power. This gel cleanser gently cleanses the skin, sweeping away impurities and excess oils with La Roche-Posay Thermal Spring Water. Use as a face or body wash to leave skin feeling clean and comforted. Good for oily or sensitive skin and 100% hypoallergenic and non-comedogenic, this formula is also soap-free and paraben-free.
The La Roche-Posay Effaclar Micellar Water is a perfect introduction to using micellar water. This innovative technology cleanses using micelles suspended in purified water. These tiny spherical particles work to draw out dirt and grime from the skin, pulling out impurities like a magnet. As a result, dull visages are left clarified and refined. The addition of mineral and antioxidant-rich La Roche-Posay Thermal Spring Water keeps skin feeling pure as can be.
Give yourself the luxury of a deep cleanse with the La Roche-Posay Effaclar Deep Cleansing Foaming Cream. This cleansing cream is easy to lather up and washes away just as effortlessly. Large and blocked pores are cleansed, unclogged, and tightened for a more refined appearance. As a result, the skin is left soothed and softened. It's ideal for oily and thickened skin suffering from active acne and high sebum levels.
Delve further into the magical world of La Roche-Posay at SkinStore today.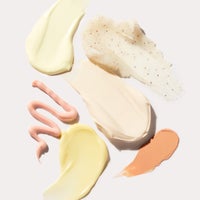 Our team of beauty experts cover everything from skincare to makeup, picking out the most effective products from the best brands and latest trends. Stay up to date on everything beauty with the SkinStore blog, and find all your essentials in one place.