They're the sign of a truly happy woman, but wrinkles around the mouth can still make you feel self-conscious. From lifestyle factors to the inevitable aging process, fine lines around the mouth are almost unavoidable, but that doesn't mean they're untreatable. Discover our favorite wrinkle-reducing products that'll iron out your laughter lines in no time.
What Causes Wrinkles Around The Mouth?
Wrinkles around the mouth can be caused by a variety of factors including, age, gender, genetics, sunexposure, smoking and even your beauty regime!
The simple aging process is one of the main and unavoidable causes of wrinkles around the mouth. As you age, you'll notice more fine lines and wrinkles appear on your forehead, below the eyes, between the eyebrows and around your mouth. Due to the skin structure around their mouths, women are more prone to developing wrinkles in this area.
Lifestyle factors, such as over-exposure to the sun and smoking can also increase your chances of developing fine lines and wrinkles around the mouth. Smoking drastically increases your chances of prematurely developing wrinkles around your mouth due to increased muscle movement compared to non-smokers. It's also been said that too much kissing can cause premature lines around the mouth (but we like to ignore that warning!)
https://www.instagram.com/p/BVMPkx8BZhn/?taken-by=wrinklesschminkles
The Different Kinds Of Mouth Wrinkles
There are three different kinds of lines around the mouth, Smile Lines, Marionette Lines and Vertical Lip Lines.
Smile Lines run from the bottom corners of the nose to each corner of your mouth. They are caused by the loosening of ligaments around the mouth, causing the skin to sag slightly.
Marionette Lines are wrinkles which appear in the corners of the mouth and can make you look a little unhappy, as they cause the corners of your mouth to turn down. Marionette Lines often appear due to the breakdown of collagen in the skin, causing it to sag and fold around the mouth.
Vertical Lip Lines are also known as 'smoker's lines'. These kinds of lines are the most common wrinkles around the mouth and are mostly caused by regular lip movements, however, they can be exacerbated by smoking, hence the nickname 'smoker's lines'.
How To Reduce Wrinkles Around The Mouth
If you're a smoker and you start noticing premature wrinkles around your mouth, then it could be time to kick that habit for the sake of your pout.
Investing in some topical treatments that work to boost collagen and elastin can help to improve the appearance of lines around the mouth. Retinol treatments can also help to soften and smooth marionette lines to leave you with more youthful looking lips.
Some of our favorite treatments for wrinkles around the mouth include:
Improve the appearance of your pout with Fillerina's Lip Plump Grade 2, a lip plumping gel that performs a filling and plumping effect with continued use.
Specially developed for those experiencing severe fine lines and volume loss around the lips, the Grade 2 formula contains six forms of Hyaluronic Acid (of varying molecular sizes from 1000 Dalton to 2 million Dalton) to plump lips with moisture and improve the appearance of volume with a gradual effect. Promotes an increase in lip volume with results that can last up to 3-4 months. Also helps to reduce the look of fine lines and wrinkles around the mouth.
As you sleep, your skin is more receptive to transformation due to the fact that its natural defense barrier is lowered. The Dermalogica Nightly Lip Treatment contains a potent blend of ingredients that work to reduce the appearance of fine lines and wrinkles around the mouth as you sleep.
The effective formula contains Indian Gentian Extract and Sesame Seed Extract which work together to minimize laugh lines and feather lines, while Dermalogica's Volumizing Technology visibly plumps the skin for a smoother, more youthful appearance.
Enriched with Shea Butter, the lips will be left feeling truly nourished and moisturized to leave you with a smooth, more youthful lip area.
Discover an intelligent, anti-ageing lip treatment with the PMD Kiss Lip Plumping System; a unique device that visibly plumps the lips, with instant and long-lasting effect. The system seeks to combat signs of ageing by reducing the appearance of fine lines and wrinkles, as well as restoring lip's natural colour, which can fade with age.
Begin by applying the Kiss Smart Lip Plumping Serum to clean, dry lips. This works in synergy with the device's pulsating vacuum technology to visibly volumise lips, whilst also restoring a youthful appearance. With continued use, the system is able to boost skin's collagen production, which promotes a plumped and voluminous pout. Lips are visibly smoothed, with a reduction in fine lines and wrinkles. Expect an enviable, full pout with smooth and youthful skin.
These Flashpatch Lip Gels from Patchology are, by far, the most entertaining way to reduce wrinkles around the mouth.
These innovative gel patches contain a potent blend of Niacinamide, Peptides and Green Tea Extract which work to not only soothe and moisturize dry, chapped lips, but also offer incredible anti-aging benefits.
The Flashpatch Lip Gels deeply hydrate the lips while visibly softening and smoothing the appearance of Vertical Lip Lines while truly enhancing the shape and volume of the lips. Patchology's innovative HydraSurge5 Moisture System means that these gel patches are more effective than topical lip treatments, due to the fact that the moisturizing, plumping ingredients are able to penetrate the lips more quickly and deeply.
You'll be left with more plump, moisturized and youthful-looking lips in no time! Simply ensure you include the FlashPatch Lip Gels into your daily skincare regime. Apply one gel onto clean lips every day for a minimum of 5 minutes to let it work its magic.
If you want the appearance of fillers without the needles, then the Prai Ageless Lip Line Lip Filler is the product for you.
The innovative anti-aging formula is enriched with Marine Filling Spheres, vitamins and minerals which work together to target fine lines and wrinkles around the mouth. The addition of Shea Butter offers intense hydration, leaving the lips looking truly soft, smooth and rejuvenated.
Simply twist the pen to saturate the applicator and apply to your pesky lines and wrinkles around the mouth. Your pout will be left looking sumptuously smooth.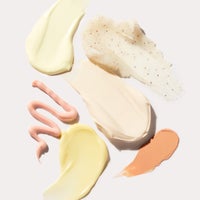 Our team of beauty experts cover everything from skincare to makeup, picking out the most effective products from the best brands and latest trends. Stay up to date on everything beauty with the SkinStore blog, and find all your essentials in one place.