As we commence our summer prep, here's what a few of our beauty experts suggest as the 5 tips and tricks for better skin this summer.
1. Exfoliate Properly
As we move into summer, our skin needs a good cleanse to remove the dead skin we have accumulated through the winter months. But remember, there is too much of a good thing! Don't over-exfoliate in your haste for fresher-looking skin. Mechanical exfoliants like scrubs with nuts, ground coffee, or gritty materials as well as chemical exfoliants should only be used 2-3 times a week.
2. Wash Your Pillowcases
Make the most out of your beauty sleep! Since the summer heat brings perspiration and in turn, more oil production for most people we recommend changing your pillowcase every 3 days or so to ensure they aren't harboring any pimple-causing bacteria or irritants.
*Bonus tip: Try a satin or silk pillowcase to ensure your blowout lasts longer! No one likes blow-drying in the summer!
3. Clean Your Cellphone
Ever wonder why one side of your face is breaking out? Clean that cell phone! This should be done all year round but especially in the summertime, we suggest carrying some wipes in your purse to give your cellphone a good cleanse and prevent breakouts.
4. Hydrate Throughout the Day!
Even if you are an oilier skin type, it is important to stay hydrated throughout the day. A small bottle of hydrating mist is great to look fresh when the temperature rises. We suggest the Avene Thermal Spring Water.
5. Wash Your Hair and Scalp Often
Most women know the benefit of a good blow out and if you color your hair, you may be less inclined to wash it every day. Washing more often in the summer can prevent breakouts where your hair may be touching your skin like the neck, back, and forehead. Hair products and perspiration don't always mix so consider amping up your shampoos to every other day. You can find all of these amazing products here on SkinStore.com!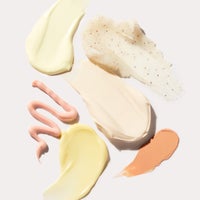 Our team of beauty experts cover everything from skincare to makeup, picking out the most effective products from the best brands and latest trends. Stay up to date on everything beauty with the SkinStore blog, and find all your essentials in one place.