After some exciting days spent in the studio filming some new videos with professional skincare brand SkinCeuticals, we've decided to take you behind-the-scenes for a sneak peak at our exclusive shoot!
SkinCeuticals are one of our favorite skincare brands at SkinStore, in which they provide a variety of advanced skincare products entirely backed by science. As part of our SkinStore and SkinCeuticals collaboration, we asked the brand to provide three exclusive video tutorials to help inform and educate our customers on their key products across the range.
As well as exploring the hero products, we also wanted to discover a selection of treatments for various skin concerns, and identify exactly what's on trend at SkinCeuticals.
Setting
To paint the picture, we locked ourselves away in the white lit modern filming studio – the perfect location for our videos. The set-up consisted of a beautiful white dressing-table with a bulb-lit mirror-frame, a vase filled with gorgeous lilies, vanilla-scented candles and a whole lot of luxury SkinCeuticals' finest range.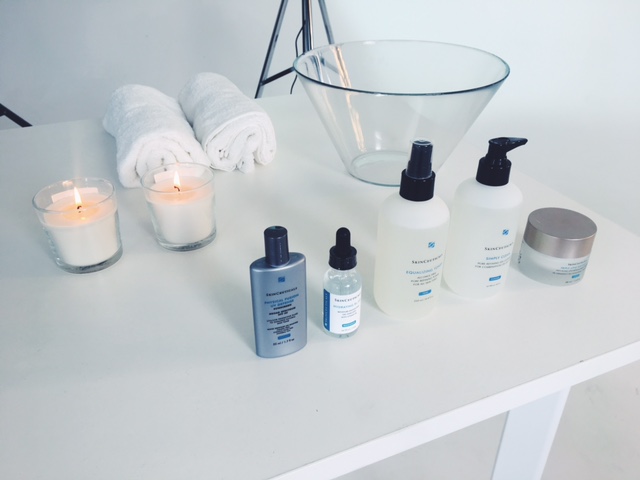 Filming Tutorials with SkinCeuticals
Throughout the day, we managed to get 3 filming tutorials from the lovely Nicole Akers who is SkinCeuticals' AVP Education & Development brand representative. As we wanted to provide our customers with what are really concerned about, and can take information away from, we rounded up 3 key topics:
AM to PM Skincare Treatment Plans
How To Get Your Glow On
Prevention, Correction & Protection.
The video crew focused on setting up the scenes and ambience, along with the gorgeous props, whilst our dream-to-work-with beauty blogger Holly played model for Nicole.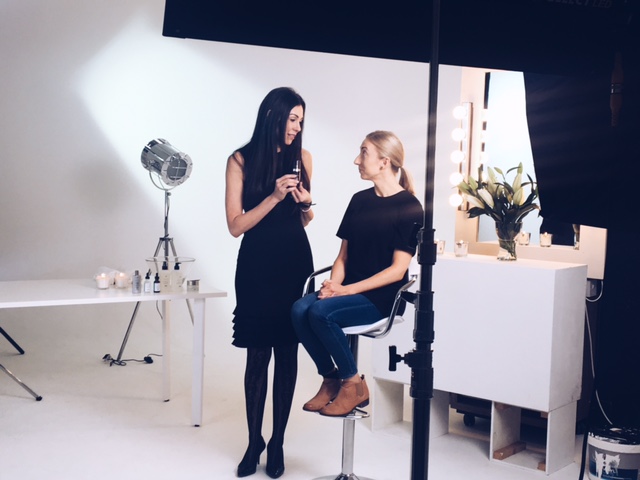 Attendees
Videographers: armed with their professional the Sony A7S Mark II kit!
Senior Shoot Producer
SkinStore's Content & Social Team
Make-up Artist
SkinCeuticals Beauty Expert
Each step of the SkinCeuticals products were introduced and explained in detail throughout each of the 3 tutorials- so keep an eye out for all videos coming to our blog shortly!
Skincare Tips from Nicole Akers, AVP Education & Development
We had a brief Question & Answer session with Nicole in between filming and the most incredible quotes were spontaneously recommended for daily skincare tips, of which we will also be sharing on our Facebook, Twitter and Instagram channels.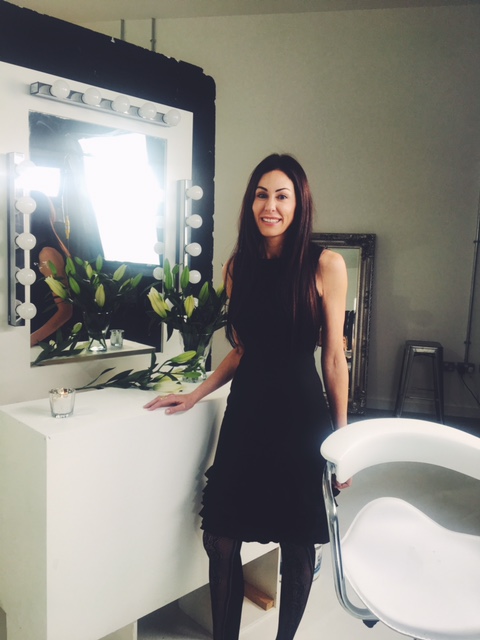 Stay tuned for the new and exciting product launches which will be released in 2017 and for now, enjoy our recent Q&A below…
Question:

Nicole, what is the most important product for protecting your skin all year around?

Answer:

If you can see the sun, the sun can see you. The most important step you can take in your skincare regime is daily application of sunscreen and re-application throughout the day. The Physical Fusion SPF has become my holy grail.