One of the most heartfelt things you can do for your Valentine's Day sweetheart (or even just a friend!) is to whisk him away for a rendezvous at one of America's most romantic must-visit destinations. But how do you choose where to go?
Although America is pretty huge, there are certain key spots throughout the country which are voted as couple 'hot spots'. So to make the planning easier for you, we've compiled a list of the top 9 places to enjoy a little one-on-one time with your sweetheart this February.
Lets see where you'll end up...
1. La Jolla, California
The laid-back West Coast is full of amazing romantic places to visit. It's usually one of the first areas that springs to mind when thinking about heading to a picturesque beachfront trip along the coast. For a chilled vibe with lots to do, it doesn't get much better than California, and to be more specific, La Jolla is the main place. You'll find it is home to amazing boutique hotels, galleries, incredible restaurants, all lined against the sparkling Pacific Ocean.
https://www.instagram.com/p/BPtb3tuBMPP/?tagged=lajollacalifornia
The best place to head to for a romantic break would be the world-renowned Lodge at Torrey Pines - absolute luxury.
2. Boston, Massachusetts
For those who are interested in history, there's no place like Boston. Boston is one of America's oldest cities, therefore it's the main city rich in history and culture. Take your other half to enjoy touring some of the historic neighbourhoods, but more importantly, check out the Freedom Foundation Trail. With all it's stories, it is so much more than just a romantic walk.
https://www.instagram.com/p/BIXWOzrgrXw/?tagged=freedomtrail
3. Illinois, Chicago
Now if you want to drop a hint to your better half about perhaps sporting a dazzler of a diamond on a certain finger, this is the place to head to. Illinois's jewelry row is by far one of the most exciting streets dedicated to luxury jewelry. Or for some serious romancing and quality one-on-one time, make sure you catch a horse-drawn carriage ride around Chicago's Magnificent Mile, packed with the best places to shop, dine, tour and drink.
https://www.instagram.com/p/BPrMRMoA99s/?taken-at=366708
4. Rockefeller Center, New York
There's no place like New York. Period. As much as it's loved for being the city that never sleeps, you can easily have a fun filled, romantic visit to the Big Apple. Take your partner - or friend - ice-skating at the Rockefella Center, or check out The Plaza Hotel for fine dining and cocktails. The Metropolitan Museum of Art is also a wonderful place to visit to simply get lost in all the incredible artwork.
https://www.instagram.com/p/BPTGdcWFWyd/?taken-by=rockcenternyc
5. South Beach, Miami
South Beach in Miami is one for those who like the finer things in life. It's a perfectly swanky destination for those looking to spend Valentine's weekend indulging in pure luxury, or dancing the night away at the finest beach bars. Situated aside Ocean Drive, take yourselves to an outdoor cafe and relax with the cool atmosphere.
For scrumptious southern cooked food and magnificent views, we suggest checking out The Front Porch Cafe. Perfect for people watching!
https://www.instagram.com/p/BPnSIJZFHwj/?taken-by=themiamiguide
6. Dallas, Texas
If you don't fancy heading to good old NYC but want to head to the city to find a more unique version of Central Park, the Water Gardens at Fountain Place is highly talked about. These gardens are filled with many fountains and hold the prettiest views.
There isn't much more romantic than watching the amazing fountain displays! Admire the views of ascending water shooting high into the air in different formations. Plus, the gardens are truly picturesque in the evening to amp up the romance.
https://www.instagram.com/p/11QKLGmxQU/?tagged=fountainplace
7. Jekyll Island, Georgia
Jekyll Island is considered to be Georgia's jewel, and it's the ideal location for all the nature lovers out there. If you and your partner fancy a weekend surrounded by animals and the great outdoors, there is so much for you to do here. Check out the Georgia Sea Turtle Center, go bird-watching or do a little fishing or boating.
https://www.instagram.com/p/BPqjPnrllfW/?taken-at=213866493
8. Pikes Peak, Colorado Springs
Dubbed America's best mountain, Pikes Peak is at an altitude of 14,110 feet above sea level. Taking a trip to travel up the mountain and back by car is a two-hour scenic drive, with absolutely breath-taking views. For those who like to escape the city and opt for a roadtrip style day, this is the place.
https://www.instagram.com/p/BPsSo43gHLG/?taken-by=visitpikespeak
9. Eating all over America...
If you're just looking for a reserved table for two, a bottle of wine and the most incredible food laid out in front of you, then fear not. This ultimate eating out guide to America that we discovered over at The Daily Meal covers the 101 best places to dine. From smokehouse style BBQ bites to exquisite fine dining plates, this guide tells you everything.
https://www.instagram.com/p/BNz4J2Vgho5/?taken-by=peterlugersteakhouse
No excuses to be stuck for ideas for Valentines!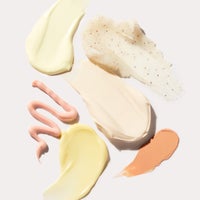 Our team of beauty experts cover everything from skincare to makeup, picking out the most effective products from the best brands and latest trends. Stay up to date on everything beauty with the SkinStore blog, and find all your essentials in one place.