It's the weekend before Valentines Day! And whilst Valentine's Day has been celebrated for centuries, there's a new twist on the day you might not be as familiar with. Welcome to Galentine's Day - although just a few years old, it's an increasingly popular holiday, all about the favorite females in your life.
As the name would suggest, Galentines Day is a spin on the traditional Valentines Day, created for women to celebrate their female friendships. Galentine's Day officially occurs the day before Valentines, so that women with partners can still celebrate the usual V-Day activities with their romantic partners.
Why not send this blog post to your best female friend, and tell her why she is the liner to your lipstick, the highlight to your contour, or the primer to your foundation?
In other words... tell her why you can't live without her!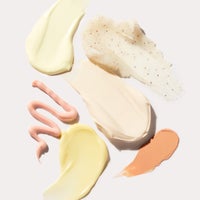 Our team of beauty experts cover everything from skincare to makeup, picking out the most effective products from the best brands and latest trends. Stay up to date on everything beauty with the SkinStore blog, and find all your essentials in one place.